A number of the cast members feature in the on-set pics, including Michael Gambon and Toby Jones, who will play Captain Mainwarin.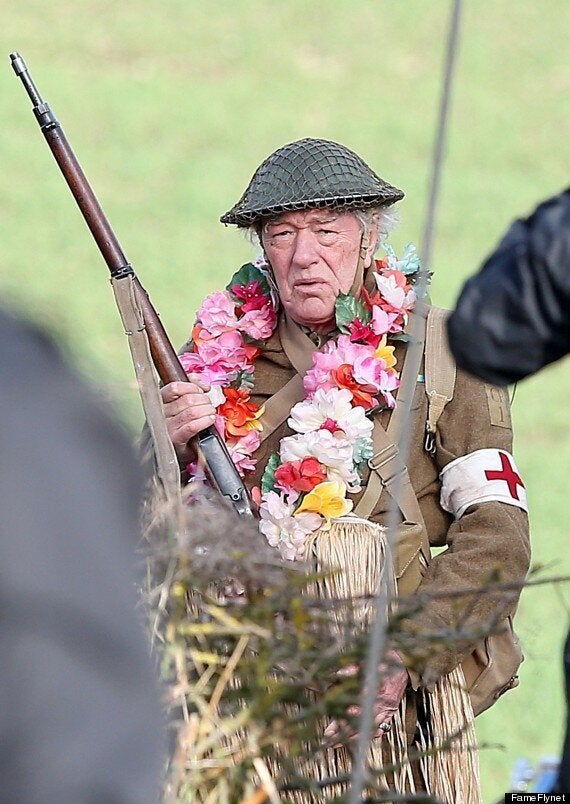 Blake Harrison, who found fame in 'The Inbetweeners', was also spotted on set, sporting a fantastic tree costume while Michael sported a Hawaiian garland.
Daniel Mays, who starred opposite Sheridan Smith in 'Mrs Biggs', was also being filming scenes.
However, while the men were all present and correct, the film's female stars - including Catherine Zeta-Jones and Sarah Lancashire - were nowhere to be seen.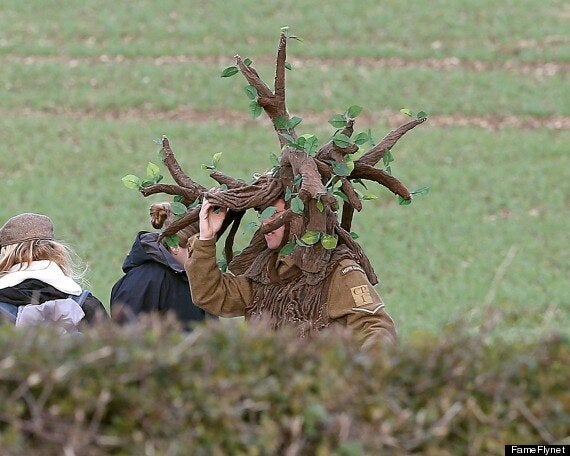 Blake Harrison's interesting get-up
The original sitcom, which ran for nine series between 1968 and 1977, followed a hapless World War II Home Guard platoon.
Oliver Parker, whose work includes 'Johnny English Reborn' and 'St Trinian's' will direct the flick, while Hamish McColl, who penned 'Mr Bean's Holiday' has written the script.
The movie is expected to be ready for release in late 2015.
See all the photos from the 'Dad's Army' set below...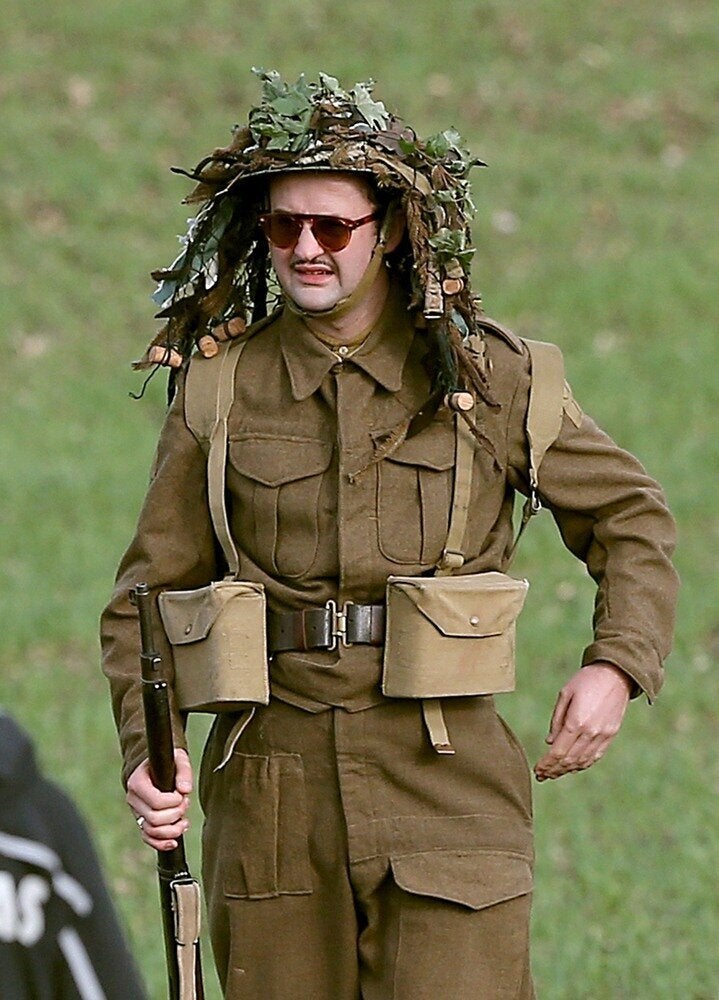 First Look! 'Dad's Army: The Film'