Screen veteran Robert Duvall believes there are far more good actors around now than when he started out in Hollywood.
"There are so many greats around now," he tells HuffPostUK. "It's a bigger pool, from the UK, Spain, Argentina, plus the black actors now who never used to get a chance, It's a more encompassing world now, with an open door for more good actors to come in."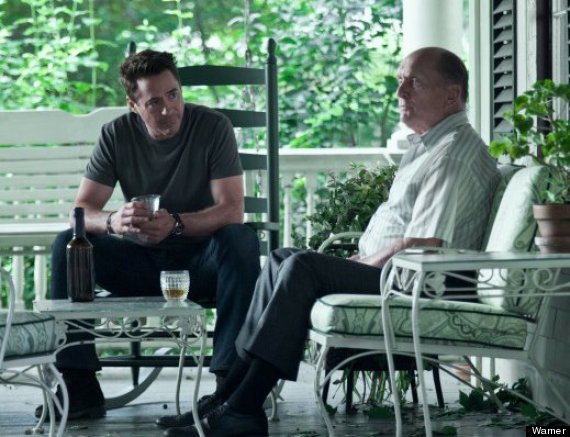 Robert Downey Jr and Robert Duvall co-star in 'The Judge'
Duvall's latest screen outing sees him paired up with Robert Downey Jr for family drama 'The Judge', with the pair playing a troubled father and son. Downey's character is a swish lawyer, who returns to his hometown for his mother's funeral, and then is forced to bridge the gap with his distant father to defend him in a murder trial.
"I wasn't sure about taking the role," Duvall confides. "It was a big commitment, and the character had lots of negative aspects.
"I knew it would be a big film with Downey involved, but he was great to work with, very talented, a very accessible guy, very democratic. You don't feel that big 'star' thing with him, even though he's big - he's like a star from the old days.He and wife were both producers, and they were wonderful to work with."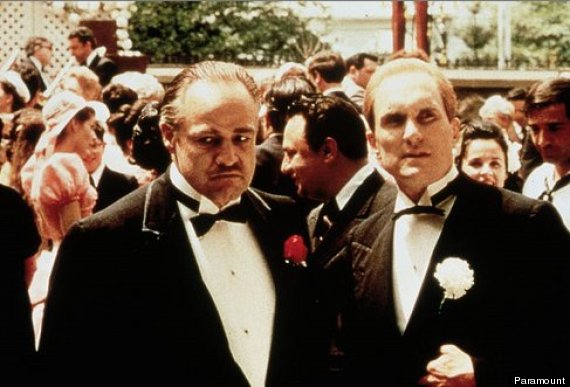 Robert Duvall (right) with the "unique" Marlon Brando in 'The Godfather' in 1972
Duvall's screen triumphs include Francis Ford Coppola's legendary triumphs 'The Godfather' series, which saw him share the screen with Marlon Brando, Robert De Niro, Al Pacino, and 'Apocalypse Now' again with Brando, plus Martin Sheen, and he has one bit of advice for young actors starting out.
"Get with the group," he instructs. "You may not like each other, but you have to go where the action is. Way back, there was me and Dustin Hoffman and Gene Hackman and later, the only guy I keep in touch with, my favourite, little Jimmy Caan. We knew each other long before 'The Godfather', and we have lots in common."
Despite such screen success, Duvall regards his best work as the epic TV western mini-series 'Lonesome Dove'.
"You have to find a good horse and a good hat when you do a Western, and for that mini-series I had both. It was my Hamlet."
'The Judge' starring Robert Downey Jr and Robert Duvall, is in UK cinemas now. Watch the trailer below...
LIKE US ON FACEBOOK | FOLLOW US ON TWITTER