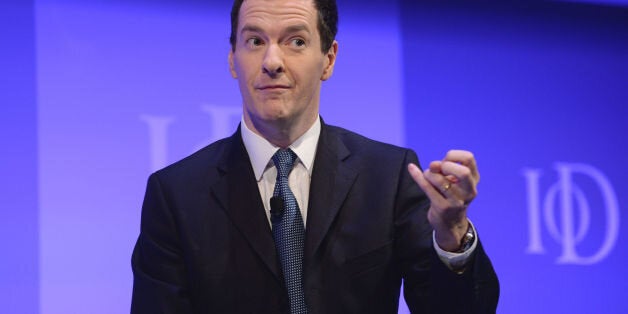 George Osborne's austerity regime has veered further off track as new figures show that public sector borrowing is soaring even higher.
The Office for National Statistics revealed that public sector net borrowing (PSNB) rose 10% in the last year, rising by £5.4 billion to £58 billion from this April to September, suggesting that the chancellor is increasingly likely to fail to hit his deficit reduction target.
Meanwhile, borrowing in September was at £11.8 billion, £1.6 billion more than the amount borrowed last September. This comes after weak tax receipts pushed borrowing in August to £11.6 billion, £700 million more than a year before.
Ouch! Not again! UK PSNB ex was £11.8 billion in September 2014, an increase of £1.6 billion compared with September 2013. #GBP

— Shaun Richards (@notayesmansecon) October 21, 2014
Labour said that the latest official figures were a "serious blow" to George Osborne's economic strategy. Shadow chief secretary to the Treasury Chris Leslie added: "Not only is he set to break his promise to balance the books by next year, but borrowing in the first half of this year is now 10% higher than the same period last year.
"Labour will balance the books and get the national debt falling as soon as possible in the next Parliament, but we will do so in a fairer way."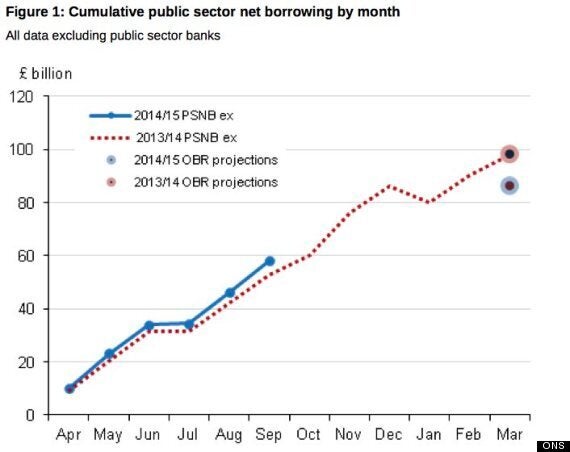 The ONS also showed how Osborne is still struggling to get on top of Britain's debt, adding further weight to the official rebuke David Cameron earned after claiming that the coalition was "paying down Britain's debt".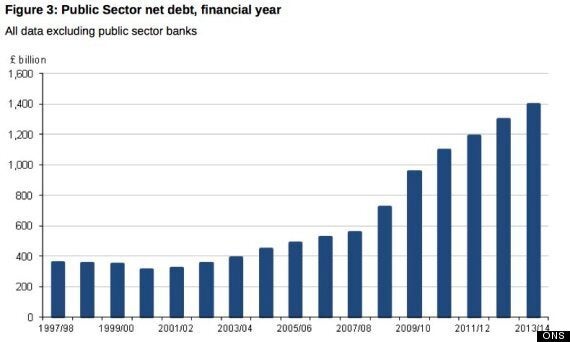 Jonathan Isaby, chief executive of the Taxpayers' Alliance, said: "At a time when the deficit should be shrinking rapidly because of healthy economic growth, it's very alarming to see it growing.
"Unless the Government gets a proper grip on spending, borrowing will continue to go up and the next generation will have to deal with the consequences. Families across the country make budgets to ensure they don't spend more than they bring in, and the Government should be no different."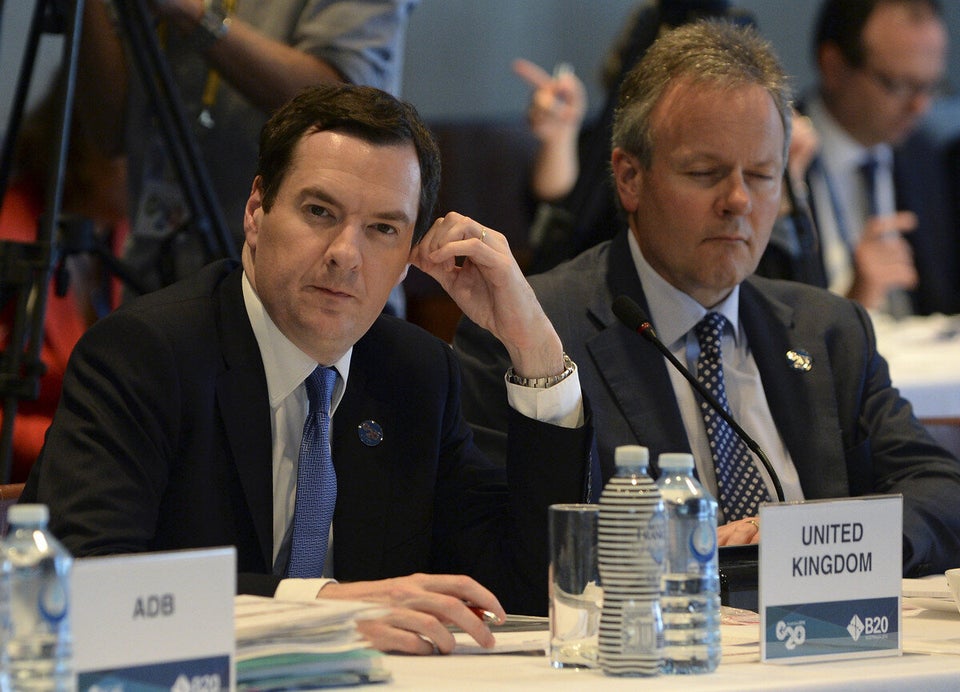 George Osborne's Budget Broken Promises
Popular in the Community