The Tories' deputy chief whip Greg Hands proudly used the Daily Mail's attack on the NHS in Wales as a way to attack Labour on Thursday, quoting the scathing assessment from "the UK's best-selling daily newspaper"
Fellow Tories have rushed to share Hands' Daily Mail reference on Twitter, including Tory chairman Grant Shapps. But they should be careful about the precedent they're setting: the Daily Mail, after all, hasn't always been the best supporter of David Cameron's Conservatives.
Here are seven Daily Mail headlines and editorials about the Tory leader that Hands and his fellow Conservatives, including the party chairman, might be a tad less keen to promote.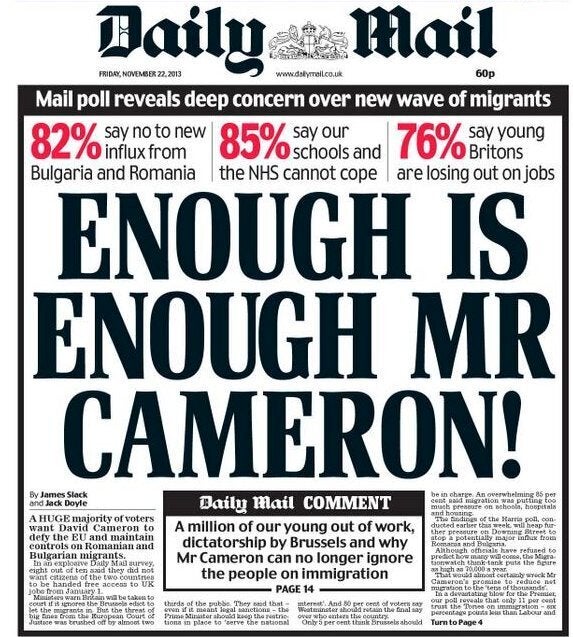 7 Daily Mail Views On David Cameron The Tories Would Not Rush To Share