Britain's most notorious police killer Harry Roberts is to be released from prison after 48 years behind bars - despite a judge recommending that he should die in jail.
Roberts, who is 78, was jailed for life for the murder of three unarmed policemen in Shepherds Bush in London 1966, in an act which shocked the country.
The brutal murders were called "the most heinous crime for a generation or more" by the judge who sentenced him.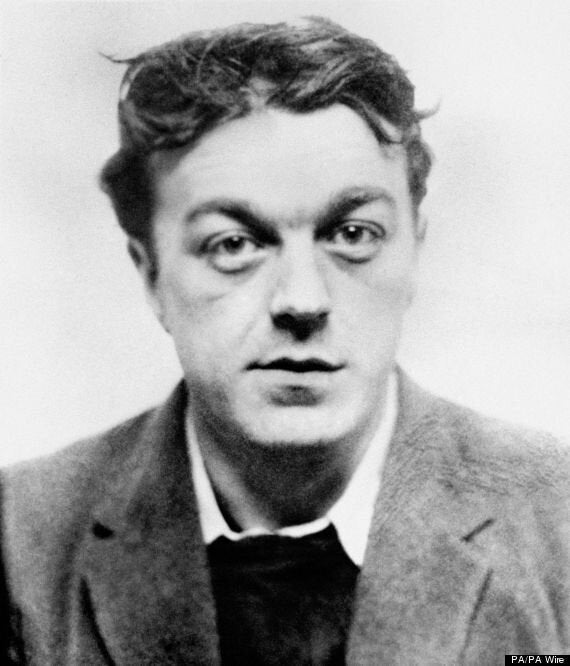 Harry Roberts is set to be released after nearly 50 years in prison Roberts was sitting in his van with two other men near Wormwood Scrubs Prison in west London on 12 August 1966, preparing for an armed robbery, when he opened fire on three plain-clothed officers.
Sentencing Roberts to a minimum of 30 years - which he has served along with an additional 18 years - the judge said: "I think it likely that no home secretary regarding the enormity of your crime will ever think fit to show mercy by releasing you on licence."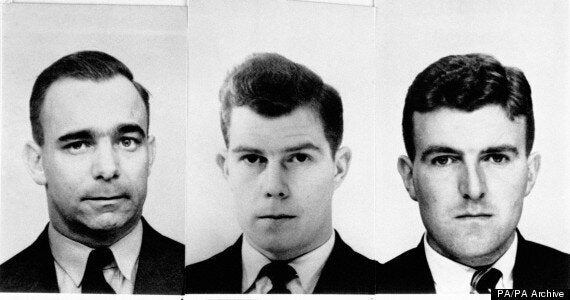 Policemen Christopher Head, 30, David Wombwell, 25, and Geoffrey Fox, 41, were killed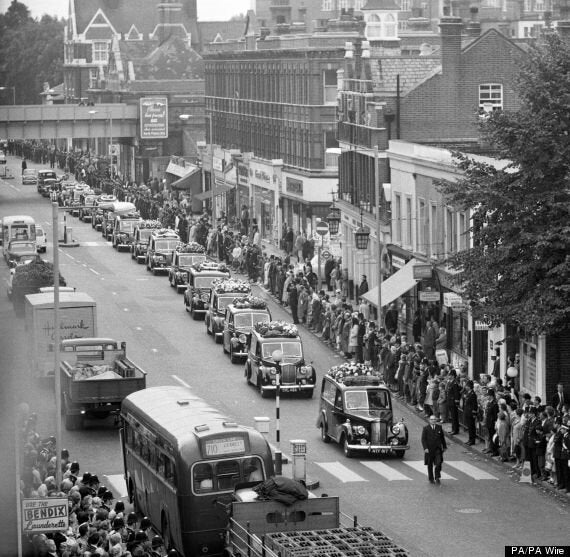 Police and the public lined the streets for their funerals
HARRY ROBERTS'S NEAR MISSES

If Roberts and his accomplices had committed the murders just eight months earlier, they would have almost certainly been hung - but capital punishment was abolished in the UK in November 1965.

He also escaped a likely murder charge by 48 hours in 1960, after he and an accomplice beat an elderly man around the head with a glass decanter in his home.

They had posed as tax inspectors to rob the man, who died of his injuries a year and three days later. If he had died only two days earlier, Roberts could have been tried for murder under the 'year and a day' rule.

The judge - who could only try him for robbery - said: "You are a brutal thug. You came very near the rope this time."
Steve White, chairman of the Police Federation of England and Wales, said Roberts's release was 'abhorrent' and called for new legislation to make sure life prison sentences "mean life" for people who murder police.
"Let's not forget, this menace murdered three unarmed police officers in cold blood."
"This decision by the parole board is a slap in the face for the families of the three police officers he brutally murdered who, once again, are forced to re-live their pain and loss," he said.
"It will spark fury among everyone in the police family who will feel badly let down."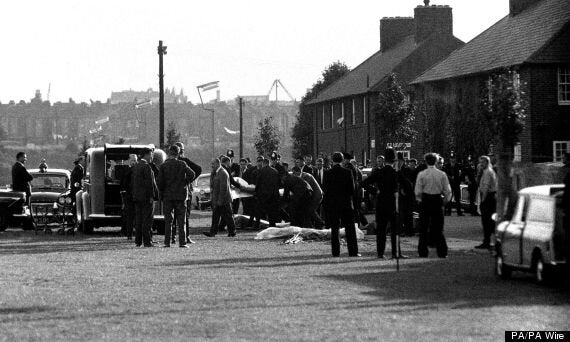 The scene of the 1966 police murders
Roberts was a career criminal who took part in many armed robberies, targeting banks, bookmakers and post offices. He went to prison in his teens for attacking a shopkeeper with an iron bar during a robbery.
In prison after the police murders, he conducted a five-year abuse campaign against a woman whose evidence blocked his proposed release from jail in 2002, calling her up to five times a week with threats.
His calls coincided with a series of horrific attacks on her animals: a horse's head was hacked at with an axe, a donkey was killed as its pelvis was shattered, a family cat was electrocuted and a peacock was strangled, according to The Daily Mail.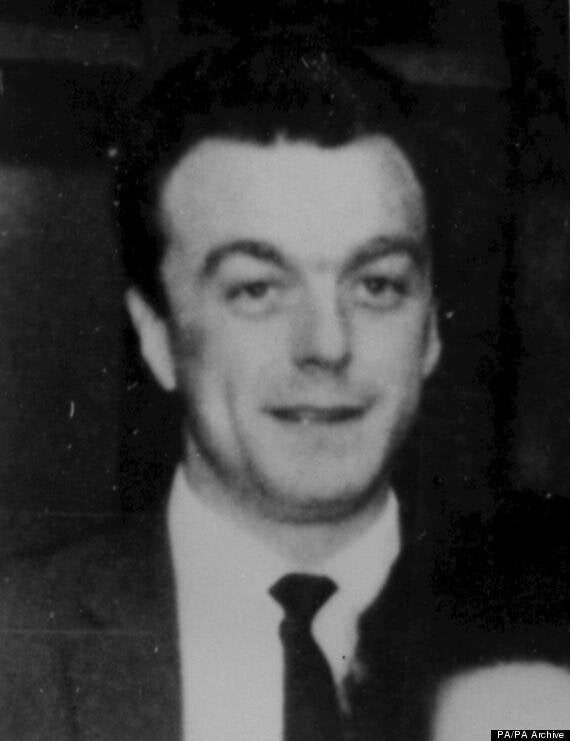 Roberts has said he doesn't feel remorse for the killings
When Harry Roberts starts to talk, he seems at first to be as hard now as he was on the day he shot his victims.
"They keep asking me 'Do you feel remorse, Harry?' And I say no. We didn't want to murder anyone. That was the last thing we wanted. We shot them because we thought they were going to nick us and we didn't want to go to jail for 15 years.
"We were professional criminals. We don't react the same way as ordinary people. The police aren't like real people to us. They're strangers, they're the enemy. And you don't feel remorse for killing a stranger.
"I do feel sorry for what we did to their families. I do. But it's like people I killed in Malaya when I was in the army. You don't feel remorse."
The triple police murders were devastating in a Britain that had seen little terrorism and where the police were largely respected. Home Secretary Roy Jenkins called the incident "a threat to the whole fabric of society".
The infamy surrounding Roberts sparked sick chants among football fans, who sang from the terraces "Harry Roberts is our friend - he kills coppers".
Scotland Yard received 50,000 letters and calls of sympathy after the deaths, according to The Guardian. The dead men's families were given more than £70,000 of spontaneous donations from the public.
Roberts is expected to leave Littlehey Prison in Cambridgeshire within days after the Parole Board is understood to have approved his release.