A year ago, cruel motorists would throw food at 24 stone Mark Smithers as he waited for his bus. Fast forward to now and Mark is a healthier, happier and more confident person.
He's now 11 stone lighter, and it's all thanks to the dying wish of family friend, Maggie.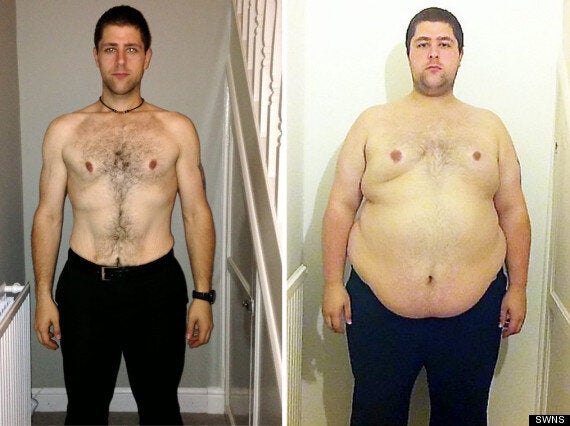 Cancer sufferer Maggie, who was like an aunt to Mark, asked the 30-year-old to lose weight. Shortly after, she passed away.
With a good reason to lose the pounds and some new found motivation, Mark decided it was time to do something about his excessive weight problem. So, keeping the promise he made, he hit the gym and started dieting.
"I'd tried to lose weight before, but I'd always been a big lad, and I just struggled with food. I'd hate to see food go to waste, so I'd empty the fridge instead of letting stuff go off."
Mark has since shed more than eleven stone in the space of 13 months - an incredible weight loss achievement.
"Now that I've lost the weight, it's completely transformed my life and I feel like I can finally start living," he said.