'X Factor' singer Stephanie Nala has come under fire on social media, after she revealed that she didn't know what Ebola was.
MORE 'X FACTOR':
Steph was kicked out of the competition last weekend, after receiving the least votes from the general public, and has now become even more unpopular after taking to Twitter to ask her followers: "What is Ebola?"
Unsurprisingly, the Twittersphere was unimpressed with Stephanie when she made it clear quite how out of the loop she was with important world news, bombarding her with messages to call her out for her unfortunate faux pas.
"@StephanieNala: What is Ebola?" Are you for real?

— Abby Dangerfield (@absdangerfield) October 22, 2014
"@StephanieNala: What is Ebola?" 😂😂😂😂😂😂

— CJ (@hansbreezyx) October 22, 2014
RT @StephanieNala What is Ebola? << 😂😂😂 You are not for real

— FΔHIOTELLI (@KingFahi) October 22, 2014
Stephanie didn't help matters when she added, "I'm confused. Why is everyone laughing...that was a genuine question", before deleting her original tweets, and adding:
Lol I've learnt to google things before tweeting 🙈

— Stephanie Nala (@StephanieNala) October 22, 2014
Yeah, Steph. You really probably should.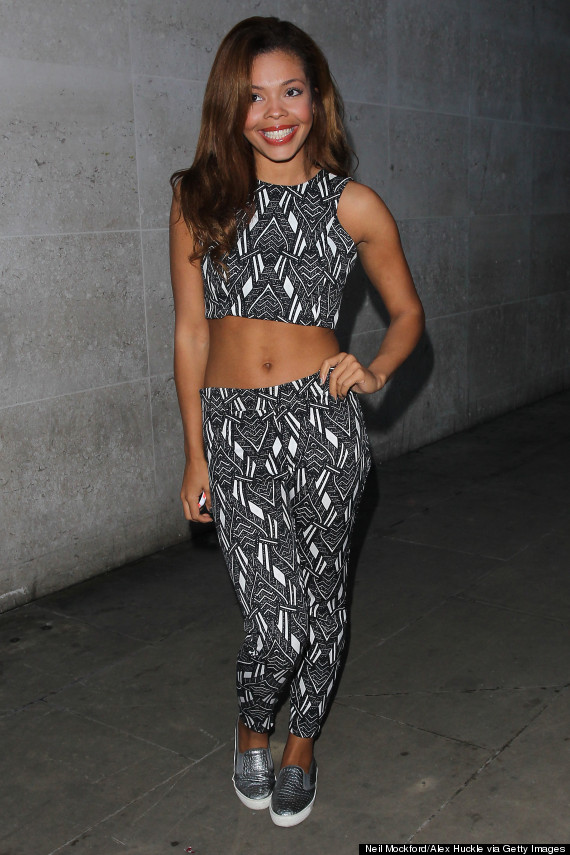 Stephanie Nala
The singer previously found success as part of The Luminites, who were signed to Simon Cowell's record label after they made it through to the live shows of 'Britain's Got Talent', but were ultimately dropped.
Stephanie then decided to go at it as a solo act, making it through to the live shows after mentor Cheryl Fernandez-Versini was impressed by her performances at judges' houses in Nice.
However, her time in 'The X Factor' was short-lived, after landing herself in the sing-off both of the weeks that she performed.
After winning a place in the competition over Overload Generation, Stephanie revealed that she'd been sent abusive messages online, publicly asking: "Please stop telling me to die."
She left 'X Factor' on Sunday night, as did Chloe Jasmine in a double blow for Cheryl, who lost two of her acts in the space of one night.
LIKE US ON FACEBOOK | FOLLOW US ON TWITTER