A fourth jihadist fighter from the same British city has been killed in Syria, with his family telling media that he had wanted to come home but was scared of the repercussions.
Mehdi Hassan, 19, from Portsmouth, Hampshire, travelled to the country with a group of four other men in October last year, calling themselves "Britani Brigade Bangladeshi Bad Boys". A photo of his body emerged on Twitter on Friday and his family confirmed earlier to their local mosque they had received news of his death.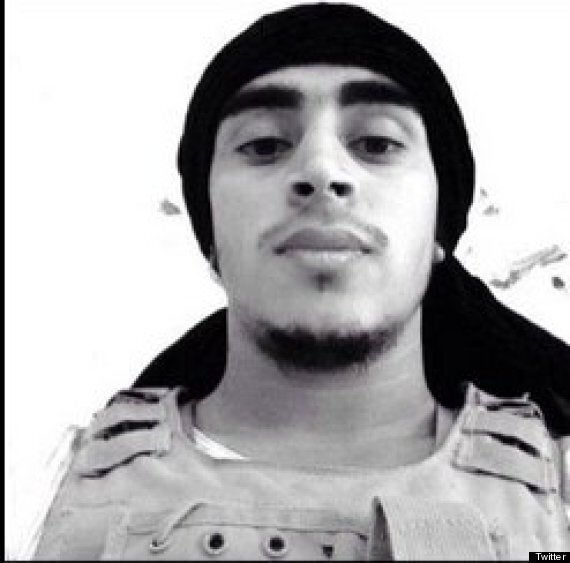 Mehdi Hassan, the jihadist killed in Syria
Chairman of the Portsmouth Jami Mosque, Abdul Jalil, told the BBC: "It has been confirmed with the family that he has died. Right now they are very upset.
"I am saddened and again shocked for the community about this news."
He said on Tuesday: ''We are very worried about this. The imam will speak about this at the mosque on Friday, telling people not to go to Syria. We are doing everything we can, we are speaking with the council, the crime prevention team. We are handing out leaflets about what is happening there.''
Hassan is believed to have been fighting with Islamic State close to the besieged Kurdish town of Kobani, and wrote a message earlier this week mocking American airstrikes. Hassan had previously attended St John's College, a private Catholic school in Portsmouth, and planned to study at Surrey University.
But his family said he had been calling home every few months and had expressed a desire to return to Britain. The Daily Mail reported that Hassan had even attempted to cross the border into Turkey where his mother was waiting, but had been turned back without a passport, and was imprisoned by IS for attempting to leave.
"We can confirm that this is indeed Mehdi Hassan. We request that the family be left to grieve," his family said in a statement. "Mehdi was a loving boy with a good heart wishing to help Syrians. In recent months he had expressed the intention to return home but was worried about the repercussions. This is a tragedy and a lesson."
A Foreign Office spokesman said: "We are aware of reports of the death of a British national in Syria.
"The UK has advised for some time against all travel to Syria, where all UK consular services are suspended. As we do not have any representation in Syria, it is extremely difficult to get any confirmation of deaths or injuries and our options for supporting British nationals there are extremely limited."
It emerged on Tuesday that a third Portsmouth man, Manunur Roshid, had been killed. The 24-year-old was understood to have joined up with fighters from the Islamic State (IS). Two of his companions, Ifthekar Jaman, 23, and Muhammad Humidur Rahman, 25, had already died.
Popular in the Community