British troops have handed Camp Bastion over to Afghan forces - bringing to an end their bloody campaign in Helmand province - by lowering the Union Jack for the last time.
The poignant handover ceremony saw British and American troops stand side by side as the British flag and the Stars and Stripes were lowered at the base for the last time.
It brings to an end a costly chapter in the 13-year campaign, with the vast majority of the UK's 453 casualties losing their lives in the fight against the Taliban insurgency in Helmand.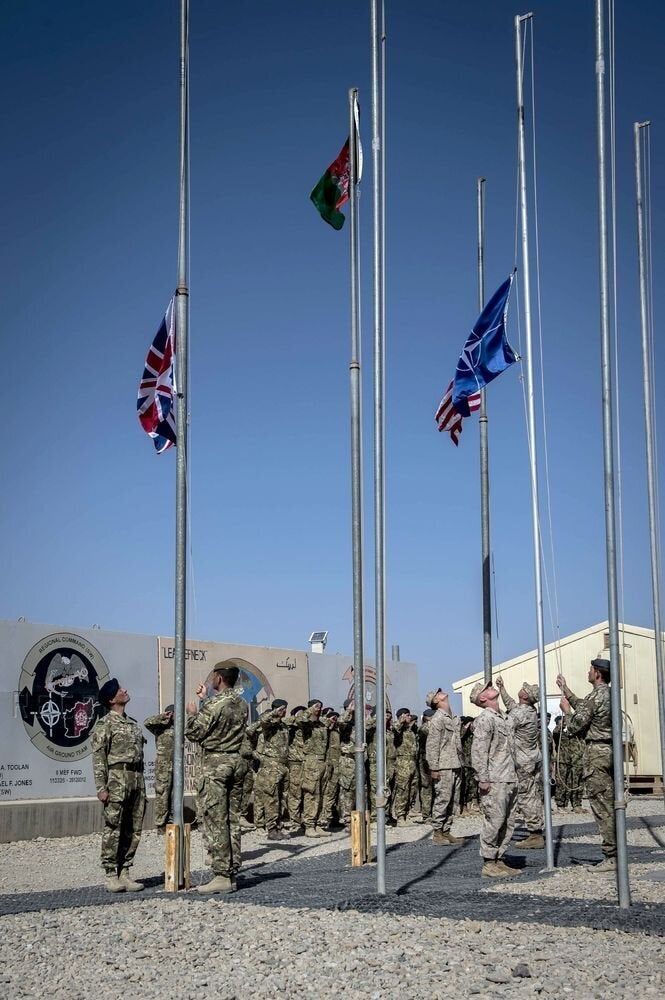 Last Union Jack Lowered From Camp Bastion
The UK, which has had a presence in the southern province since 2006, is preparing to withdraw combat personnel entirely from Afghanistan by the end of the year.
Several hundred military advisers and trainers are expected to remain in the Afghan capital Kabul after the end of the year, but ministers insist they will not fight.
Secretary of State for Defence Michael Fallon said: "It is with pride that we announce the end of UK combat operations in Helmand having given Afghanistan the best possible chance of a stable future.
"Our Armed Forces' tremendous sacrifice laid the foundations for a strong Afghan Security Force, set the security context that enabled the first democratic transition of power in the country's history, and stopped it being a launch pad for terrorist attacks in the UK.
"Although we are ending a significant chapter in our shared history, the UK's commitment to support Afghanistan will continue through institutional development, the Afghan National Army Officer Academy, and development aid."
Related