A father is believed to have murdered his wife and two teenage daughters before killing himself in Bradford, West Yorkshire.
Jatindra Lad, 49, his wife, Duksha Lad, 44, and their daughters, Trisha 19, and Nisha, 17, were found dead at their home in Clayton last night.
West Yorkshire Police have launched a murder investigation but said they are not looking for anybody else in relation to the deaths.
Officers were called to the house in Blackberry Way at 8.31pm last night after they were contacted by a neighbour who was concerned that they had not seen the family for some time.
Police said early indications suggest the bodies may have been in the property "for some time".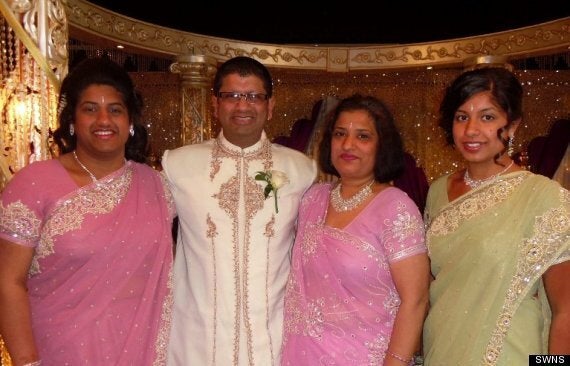 Jatindra Lad, 49, his wife, Duksha Lad, 44, and their daughters
Shocked neighbours told the Daily Mail that the family were "lovely people" who had been celebrating Diwali at the weekend.
Neighbour Barry Hawkins said: "I used to say hello to the mum and dad and I used to see the daughter go to school. I've seen them grow up.
"I've delivered papers up here for 20 years so I know everybody.
"They were a lovely couple and the kids were lovely. Well mannered. They were well respected.
"I've know them for 10 years. It's bad but it'll pull us all together."
Jessica Garside - a friend of Trisha - said: "She was so lovely. She always had a bright smile on her face.
She said: "Even when I saw her round school she would always smile and say hello and check I'm all right. I think that was the general gist of the family."
She added: "She'll be missed dearly. I see pictures on Facebook of her going out in her uni life and she looks happy and now we don't know what's happened to her. I just hope there's a god out there looking after her."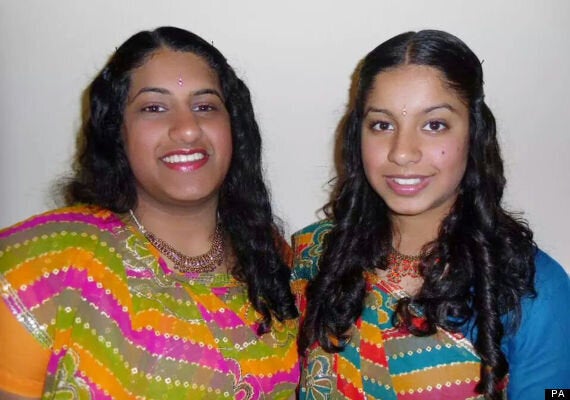 Trisha (left), 19, and Nisha, 17, Lad who were found dead in a house in Clayton, Bradford
Both girls are thought to have attended Thornton Grammar School in Bradford.
A page on the school's website listing its 2013 university entrants shows Trisha Lad went to the University of Leeds to study medical biochemistry.
The University of Leeds confirmed Trisha was in the second year of a biochemistry degree.
Melissa Taylor, president of the Faculty of Biological Sciences Society at the university, said on Twitter: "Heartbreaking to hear about the death of Trisha Lad, such a lovely, well-liked person. Rest in Peace."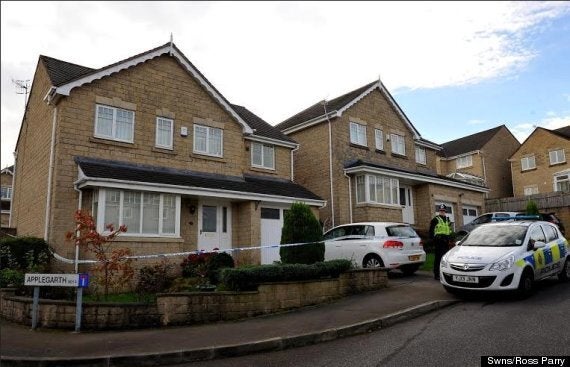 Mr and Mrs Lad both worked as clerical officers at Bradford council, where colleagues were said to be "very upset".
Councillor David Green, leader of the local authority, said: "Local people are shocked and saddened by the news of this terrible event and our sympathy goes out to the wider family, friends and neighbours of this family.
"The husband and wife of the family... both worked for Bradford Council and councillors and employees are very upset after hearing the dreadful news of their deaths.
"Obviously, it would not be appropriate to comment further at this stage as the investigation into how it happened is continuing, but we would urge anyone who may have any information about this tragedy to contact the police immediately."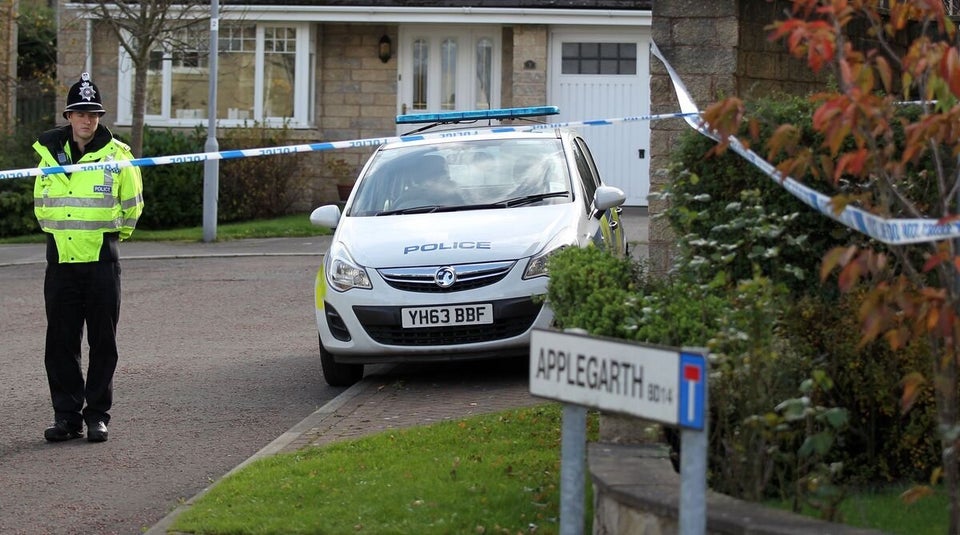 Bradford deaths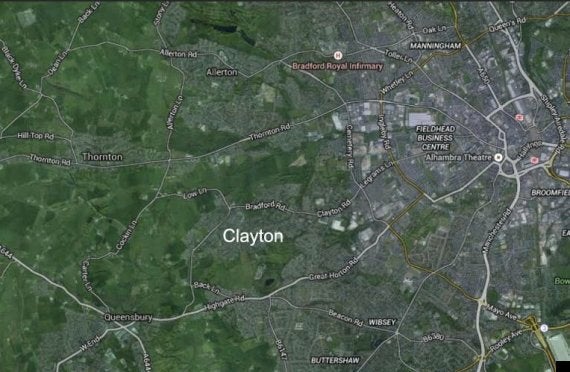 The 'quiet and peaceful' village where the bodies were found
Detective Superintendent Simon Atkinson said: "This is clearly a significant incident and our investigation will be thorough as we piece together the events that have led to the deaths of a local family.
"We are now undertaking forensic inquiries to establish how these people have died.
"We are clearly keeping an open mind but from what we know at the moment we are not looking for anybody else.
"It is an extremely distressing time for the family and friends. We are trying to get as many answers as to what has happened in the property."
Superintendent Damien Miller said: "Clayton is a close-knit community and I understand that local people will be understandably upset by what has taken place and I would like to reassure people there is no wider danger to members of the public.
"Additional neighbourhood officers are in the area speaking to people and offering reassurance."
The quiet cul-de-sac was cordoned off today but police were letting groups of tearful teenagers up to the modern house.
A number of uniformed officers and forensic scientists could be seen working in the front garden and around a white hatchback car in the drive.
Popular in the Community