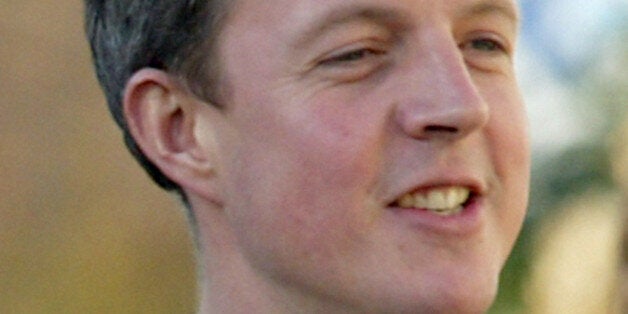 Britain does not have control over immigration into the country and voters have to accept that as a member of the European Union that will always be the case, a senior Conservative minister has said.
Skills minister Nick Boles, who is on the liberal wing of the party and seen as close to David Cameron, also admitted the prime minister's pledge to crack down on inward migration was partially driven by the fear that Ukip might win the upcoming Rochester by-election.
He said he believed that was also the British people would share that view if they felt they had control over immigration. "You can win that argument but only if people know that they, through their Parliament, are in control. The difficulty that has arisen is this sense that we don't have that control – and, bluntly, they're right. It's true," he said.
"We may never be able to control it entirely, because it's a fundamental principle of the EU, but it will be very hard for the British people to accept that, for as long as Britain remains the most dynamic economy in the EU, we're going to be the net recipient of a very large amount of immigration every year."
Boles' comments are likely be seized upon by Nigel Farage as an argument for the UK leaving the EU. Ukip are increasingly confident that Tory defector Mark Reckless will become the eurosceptic and anti-immigration party's second MP on 20 November.
Cameron is expected to make an announcement on a new immigration policy at some point before Christmas. Boles said while migration was "much bigger" than the fight for Rochester, he was "not going to pretend that politics doesn't come into it". He said: "We've got a by-election to fight and a general election to fight."
Boles has previously advocated stronger ties with the Lib Dems, including an electoral pact. He said he now regretted that suggestion, but that any Tory MPs who wanted a deal with Ukip were also wrong. "Anyone who is suggesting that a pact with Ukip is the answer is, if anything, even more deluded. I recanted and beat myself with twigs or sackcloths and ashes for that [Con-Lib Pact] suggestion."
A ComRes Poll for The Independent today found backing for Ukip has jumped four points to 19% - one point above their previous highest rating in a ComRes telephone poll in June.
Shadow immigration minister David Hanson said: "Nick Boles' interview reveals the chaos and confusion in the Government's immigration policy. "David Cameron promised 'no ifs, no buts', he would meet his net migration target.
"Yet that pledge is now in tatters. Now the skills minister has admitted that the Government's grand promises have increased rather than decreased public concern, and yet they have still deterred the top skills and talent the economy needs. It is the worst of all worlds."