A Canadian social experiment that set out to expose any prejudice against Muslims following last weeks' attack in Ottawa has instead showcased the country's rejection of Islamophobia in a glorious, and bloody, display of tolerance.
Canadians in Hamilton, Ontario - the hometown of slain soldier Corporal Nathan Cirillo - proved that acceptance packs a punch after a man pretending to be an "Islamophobe" was left with blood pouring from his nose after one furious resident punched him in the face.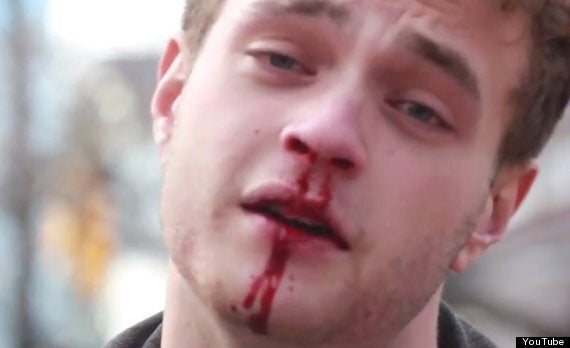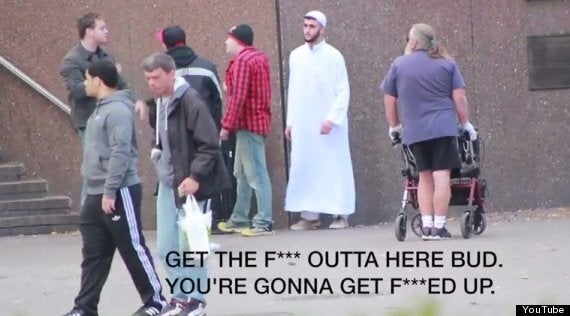 In the video, an actor dressed in traditional Islamic dress can be seen standing at various locations as another actor heckles him and demands he take a different bus because of what he's wearing.
The abuse immediately prompts various brilliant responses from bystanders who immediately leap to the Muslim person's defence, shaming the 'bigot' by branding his judgemental behaviour "ridiculous."
"You know what? You can't stereotype and judge people by their clothes, or their nationalities or anything else, you know what I mean?" said one unidentified witness. "What happened [in Ottawa], it was an incident of fanatics."
Defending the Muslim man, the bystander adds: "I'm sorry, but this is a friend of mine. I'm with him too... You can't punish everyone in the world for a crazy person."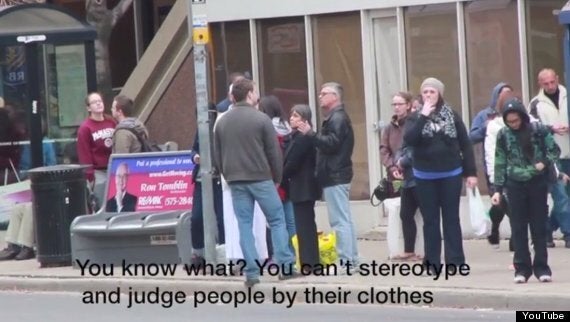 "This is based on the events that happened in Ottawa," YouTube filmmaker Omar Albach explains at the start of the video, referring to the recent attack.
"We're going to see if people feel safe to be around Muslims or people that look like Muslims," Albach adds.
Corporal Cirillo was killed by a lone gunman while guarding the National War Memorial in Ottawa last week. The suspected gunman, Michael Zehaf-Bibeau, was quickly denounced by the prime minister as a terrorist.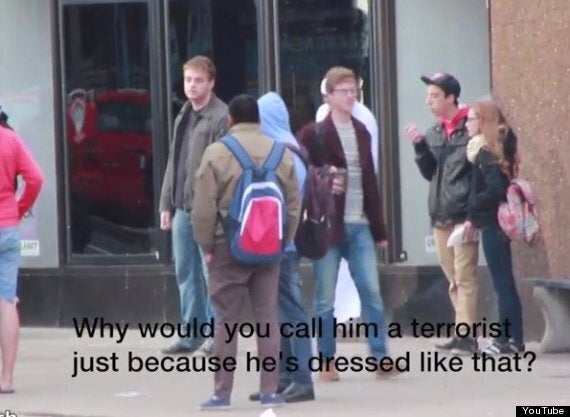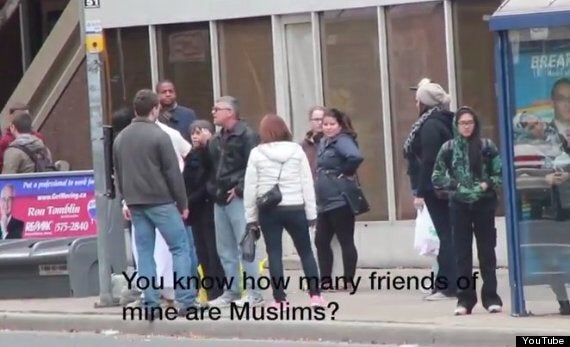 Referring to Corporal Cirillo's death last week, another bystander states: "It was awful and tragic, but I don't think that's any reason to persecute some just because of what they're wearing."
Ultimately, a man loses his temper over the abusive behaviour, walks up to the "racist" and whacks him in the face.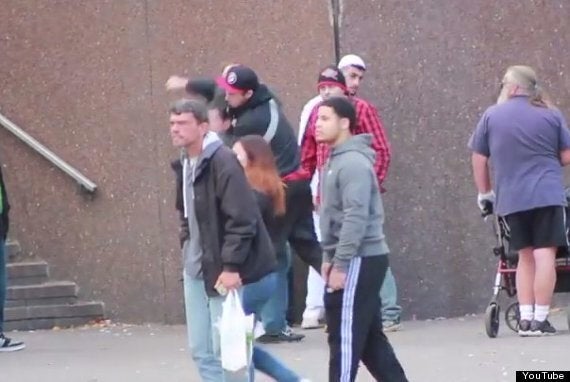 Speaking to camera, the man who played the role of the racist concluded: "So, er, the social experiment had a negative ending to it but, you know what? It's positive because he stood up for him and I appreciate that. It's good."
Australia has seen an uptick in negative feelings toward Muslims in the wake of the Islamic State and the government's anti-terror raids in Muslim communities.
But as passersby witness the attacks, every one of them stepped in to confront the aggressor, often running after the victims (all actors) to offer comfort.
Check out the hilarious strip Imgur user Toothless12 made of one particularly poignant moment in the video: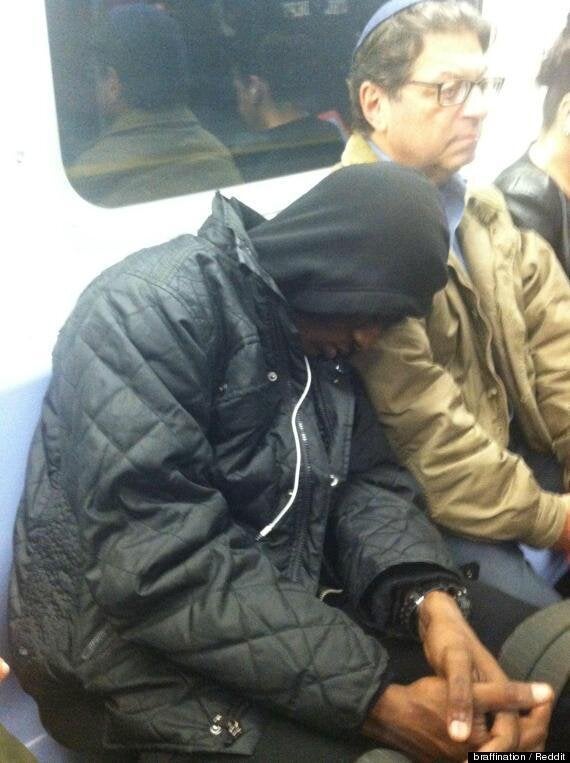 Religious Good News