The tales from Syria's refugee camps are mostly of horror, poverty, trauma and distress. But in Jordan's Za'atari camp, there are some green shoots of hope.
Save the Children is providing some of the camp's 80,000 refugees with gardening and landscaping lessons, teaching children in Za'atari as a form of informal education and psychosocial support.
"Gardening allowed them to make something with their hands, and gave them a sense of accomplishment. We have seen an incredible change in them," said Mohammad Abu Farah, the gardening teacher from Save the Children.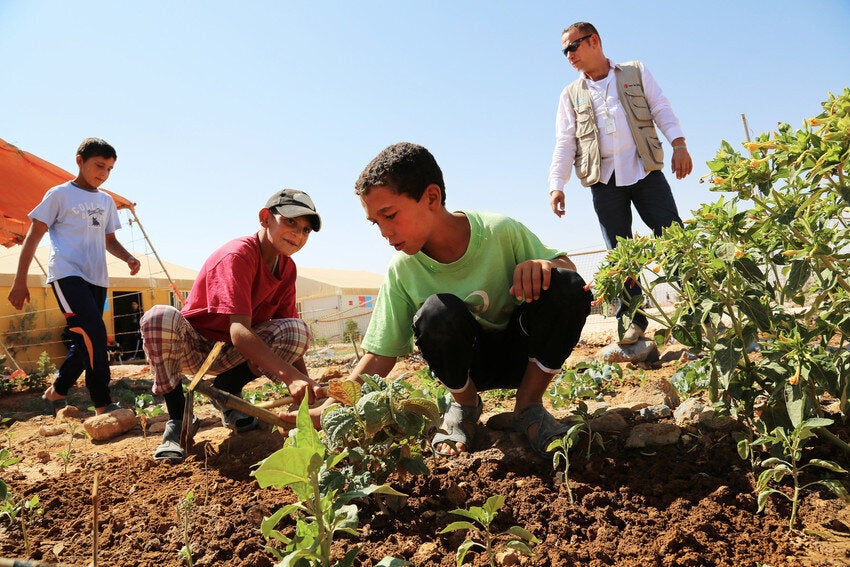 The Gardens of Syria Refugees
Related