Researchers investigating the disappearance of Amelia Earhart have identified a slab of aluminium they now believe came from her aircraft.
If true, the news could be a breakthrough in solving a mystery that has endured for more than 75 years.
Earhart and her navigator Fred Noonan went missing during a quest to circumnavigate the world along an equatorial route on 2 July 1937.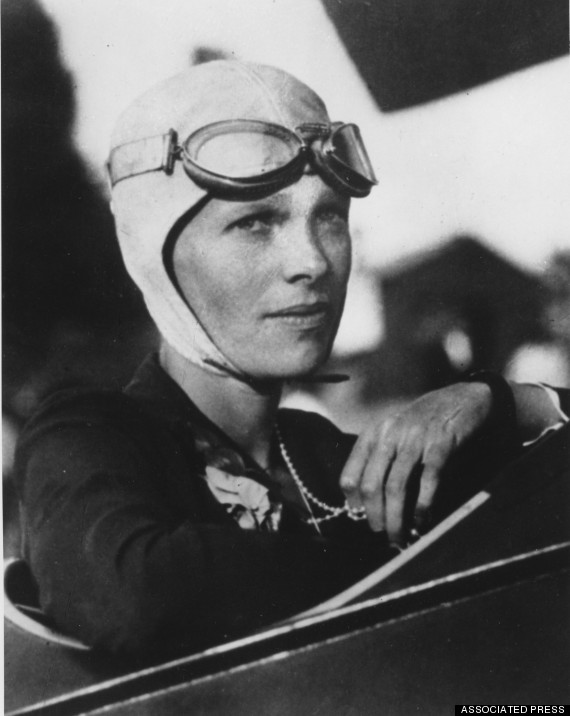 Amelia Earhart went missing during an attempt to circumnavigate the globe in 1937
The piece of metal in question was first discovered in 1991 during an investigation of Nikumaroro in the Republic of Kiribati, led by The International Group for Historic Aircraft Recovery (TIGHAR).
Nikumaroro is an uninhabited island in the Pacific Ocean about 2,000 miles southwest of Hawaii.
It was initially overlooked as researchers believed its size and shape didn't match Earhart's Lockheed Electra aircraft.
But TIGHAR claims it has now made a positive identification after scrutinising a photo of Earhart's aircraft taken in Miami the day before she disappeared.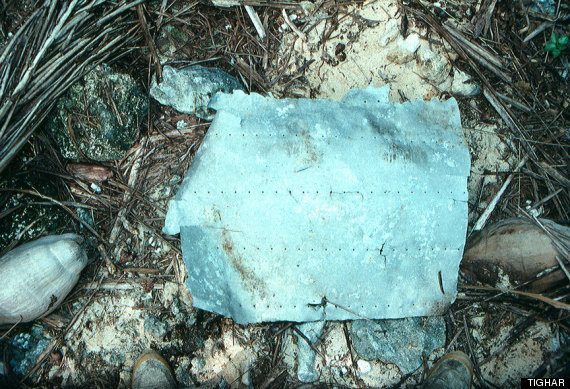 The aluminum fragment found on Nikumaroro, which may be a piece from Earhart's plane
They believe the patch may have been installed on the plane as a cover after a window had been removed.
"We don't understand how that patch got busted out of (the plane) and ended up on the island where we found it, but we have the patch, we have a piece of Earhart's aircraft," TIGHAR executive director Ric Gillespie told Reuters.
A press release from TIGHAR states: "The patch was as unique to her particular aircraft as a fingerprint is to an individual. Research has now shown that a section of aircraft aluminium TIGHAR found on Nikumaroro in 1991 matches that fingerprint in many respects."
"It seems plausible," Dr Les Kaufman, a Boston University biology professor who has spoken as an expert witness about wreckage linked to Earhart told Huffington Post. "I have been impressed with Ric Gillespie, who seems to me to be an honest broker, a knowledgable enthusiast, and generally cautious in drawing conclusions based upon limited evidence."
TIGHAR says it will return to Nikumaroro in June 2015 to further investigate whether a "sonar anomaly" detected at a depth of 600ft off the west end of the island is the lost aircraft.