Mike Leigh, whose film 'Mr Turner' is cinemas this week, goes on, "You cannot fault Tom Cruise as a regular professional – no disrespect to him – but it is a) not remotely interesting, and b) it is not as interesting as anybody you can find walking up and down Berwick Street.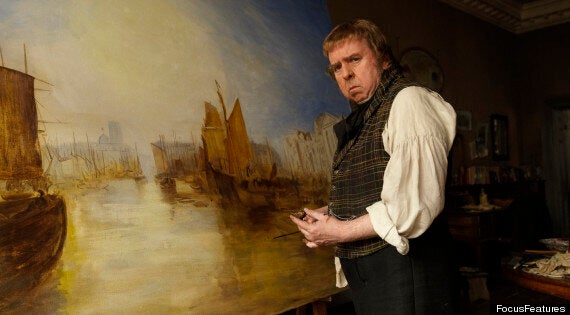 Timothy Spall stars as Mr Turner in Mike Leigh's period piece, already earning plaudits
"That's what it's about as far as I'm concerned, it's about real people out there in the real world, and finding your way of capturing that and distilling it onto the fictitious screen. That is the gas and the fun of it, and the meat and bones, and what turns audiences on, and why they like these things.
"If you get off on watching Tom Cruise, it's a kind of fantasy thing, whereas if you get off on watching my stuff, it's because you can relate to it in some way."
Mike Leigh, whose previous work includes 'Secrets & Lies', 'Topsy-Turvy' and 'Life is Sweet', is famous for directing his films without a script in sight, and it's the same this time around, even though it's an epic-looking period piece, following Timothy Spall as the painter as he makes his way around London – drinking, loving, arguing with the Royal Academy, and painting the great works that ensure his legacy is unmatched more than a century later.
Timothy Spall, who won a Best Actor Award at Cannes for his portrayal, spent two years learning to paint, a commitment Mike Leigh describes as "purely practical. There is no choice when a film doesn't have a script. Everybody has to roll up their sleeves and get down to it".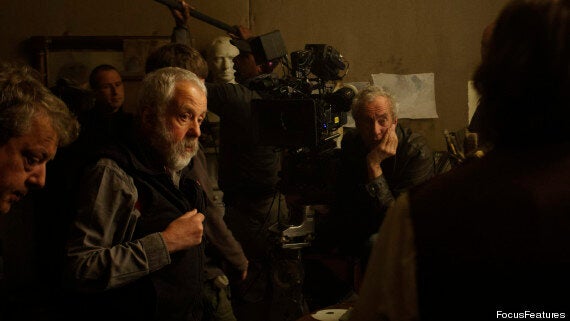 Mike Leigh is quite happy to make it up as he goes - "that way nobody can interfere"
Why Turner? "Because the work is fantastic, and cinematic," says Mike Leigh appreciatively.
"Once I started looking at the character, eccentric, conflicted, driven, passionate, generous but selfish, it just seemed like a really good character, and the tension between the sublime art and grubby bloke seemed to invite a film.
"Had there been a great film about Turner, I wouldn't have made a film about him. But there wasn't."
Somehow, when other filmmakers are struggling to get their work on the screen between safe bet blockbusters and the exodus of actors to TV, Mike Leigh has continued to make the films he, and his fans, want to see. The secret, he says, is complete autonomy.
"Because there isn't a script, no one can interfere with my films," he explains.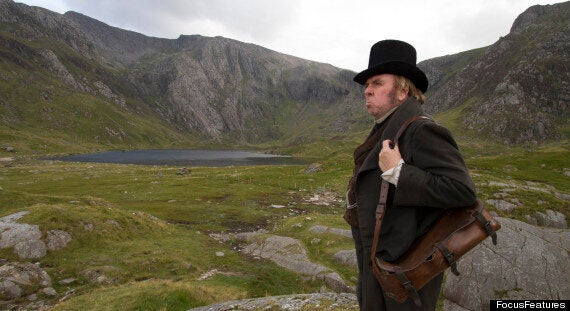 Timothy Spall has already won Best Actor Award at Cannes for his portrayal for the talented but troubled artist
"And, because committees don't form and interfere, we don't suffer from the normal thing which is that everybody's made the film in their heads before we've shot a frame. We don't get committees forming around the monitor and watching every tape, or buggering around with it in the editing.
"So they're pure in that sense, I say that without any piety, I'm not interfered with, like a painter painting a painting, and therefore we get to the end. The product comes out as you want it to be.
"I know directors who can't sit through their own films. I can sit through my films. I like my films. The reason I have the privilege of being able to say that is that they are my films, they're the ones I wanted to make. It's as straightforward as that.
"And I'm not on my tod… It's a community of people who are on the same wavelength and care about what we do."
'Mr Turner' is in UK cinemas from Friday 31 October. Watch the trailer below...