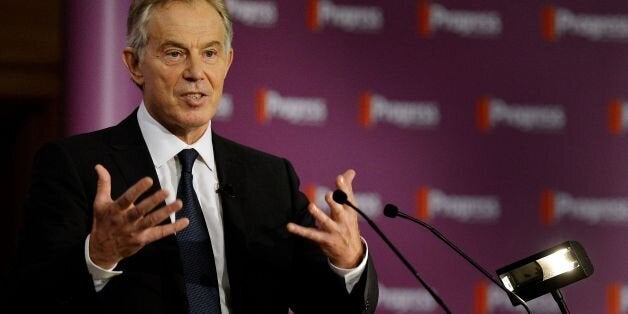 Tony Blair has complained it is unfair that voters do not want to listen to his views on war and peace.
In an interview with Progress magazine published today, the former prime minister repeated his call for Britain to intervene further in the civil war in Syria in order to defeat Islamic State.
Blair admitted that many people did not want to listen to his advice, given he led Britain into the 2003 Iraq War, but predicted that would change.
"People will come to see that this is indeed a complicated and difficult argument and [that] this is something … I've spent not just my time in office but … the last seven years studying," he said.
"I'm out in the Middle East twice a month, I'm seeing it first-hand. So when people say, 'Oh, well don't listen to him because of Iraq', well, precisely because I've gone through these experiences it may just be that it's worth at least listening to my reflections on them."
In the interview Blair also issued a less than coded warning to Ed Miliband not to totally abandon New Labour's third way politics. He said parties often wanted to "appeal to their activists" and that was a mistake. "There's a huge desire in a large part of the media in this country to return British politics to a traditional Tory party fighting a traditional Labour party," he said. Blair said this usually ended in "a traditional result". A comment that will be read as meaning a Conservative victory.
Last week the Daily Telegraph reported Blair had told friends he thought Miliband was going to lose the election to David Cameron. "The Conservatives will be the next government because Labour has failed to make a good case for itself. That is what Tony thinks," a source said.
Blair's office told the newspaper that the former prime minister believed Miliband "can indeed win" in 2015.