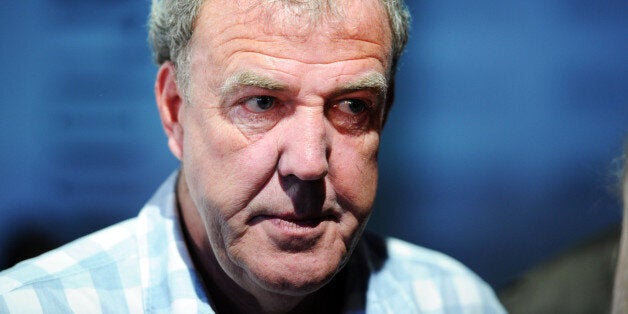 Jeremy Clarkson is under fire yet again after being accused by anti-drink driving charities of being a "total and utter idiot" for suggesting he was drinking a beer at the wheel.
The Top Gear presenter, who was filming in Australia, posted a photo from the dashboard of his car of "one of the best drives of my life."
Although it is perfectly legal for Clarkson to mention the alcoholic drink being in the car, campaigners and social media users responded angrily to the tweet, saying the presenter has "no responsibility."
Carole Whittingham, the national spokesman for the Campaign Against Drinking and Driving (CADD), branded the TV star's comments as "stupid."
Ms Whittingham, whose 27-year-old son, Steven, was killed in 1992 by a teenage driver high on drink and drugs, said Clarkson was only attention seeking with no regard for those reading this posts.
"He's a controversial figure who is constantly putting his foot in it for effect," she said.
"He is aware that any publicity is good publicity and he is simply attempting to get his name in the newspapers again. He is a total and utter idiot with no responsibility.
"As the mother of someone who was killed by drink driving I find it offensive, does he not realise how many people he upsets with such stupid, brash comments?"
A man in his position "ought to set good example for good safe driving rather than thumbing his nose at everyone and anybody," she added.
Other's took to Twitter to voice their opinion:
"Bloody Idiot" is a well-known drink-driving campaign launched in Australia in 1989 to reflect the danger of low-level drink-driving.
The slogan has become a catchphrase in various parts of Australia and features on shocking adverts like the one below.
The BBC Trust argued that the footage "could be seen to glamorise the misuse of alcohol".
"The committee did not think that the scenes of drinking while driving were editorially justified in the context of family entertainment," it added at the time.