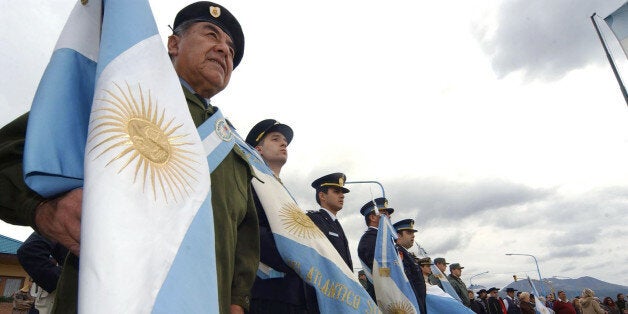 Already under-fire Top Gear could be about to face its most fearsome adversary yet over the Falklands row - a group of very angry war veterans.
In the wake of the controversial number-plate scandal that saw the Top Gear stars flee Argentina, annoyed Falklands war vets have reportedly said they will file an official complaint over the incident.
The men are hoping to take the matter to a court for it to consider whether to open a criminal investigation for alleged falsification of number plates, the Mirror reported.
One veteran, Osvaldo Hillar, from the region where Clarkson sparked outrage by driving with H982 FKL number plates, told the newspaper they will be leaving the matter "in the hands of the judicial system."
The new developments came as Blur frontman Damon Albarn last night waded into the BBC blunder, apologising to crowds in the Argentine capital Buenos Aires and branding presenter Clarkson a "fucking arsehole."
"I'm sure it was all in the press here but I want to really apologise for all the behaviour of a guy called Jeremy Clarkson. There's a programme called Top Gear," he said at a gig last night to a gleeful audience.
Making a 'wanker' gesture, he added: "He's a fucking arsehole… not cool."
And as if Clarkson wasn't in enough trouble already, he was yesterday thrown into a fresh Falklands row after a second set of number plates were discovered in the trunk of his Porsche.
After the Top Gear team were forced to flee the country after being attacked and chased by angry mobs, the battered car, which had been pelted with rocks, was left abandoned.
The discovery of the plates by officers has prompted accusations that the BBC had planned to mock Argentina all along.
Pictured below, it seems unlikely that the plates - which appear to spell out 'bell end' - are also coincidental.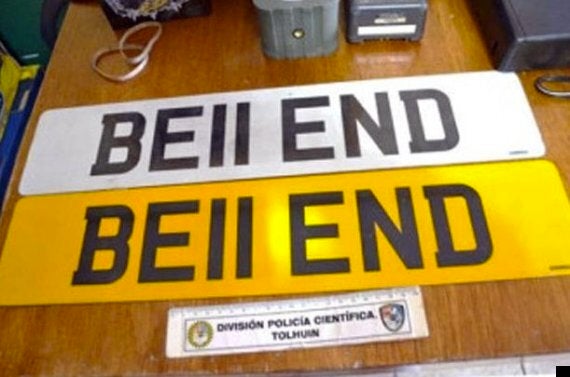 A BBC spokesman said of the "bellend" plates: "The number plate was not used at any point during filming. It was originally intended to be in the programme's final scene, a game of car football, but that ending has changed."
Speaking on the Christian O'Connell Breakfast Show Friday morning, co-presenter James May said the team "don't regret going out there."
"We had a tremendous time – we met lots of great, friendly people and saw incredible scenery," he said.
"Seriously we wouldn't go and drag up a war – especially one in living memory and make a mockery of the casualties – their side or ours, we just wouldn't that. I'm quite happy to laugh at Argentina obsession with ham and cheese but not delicate bits of their history."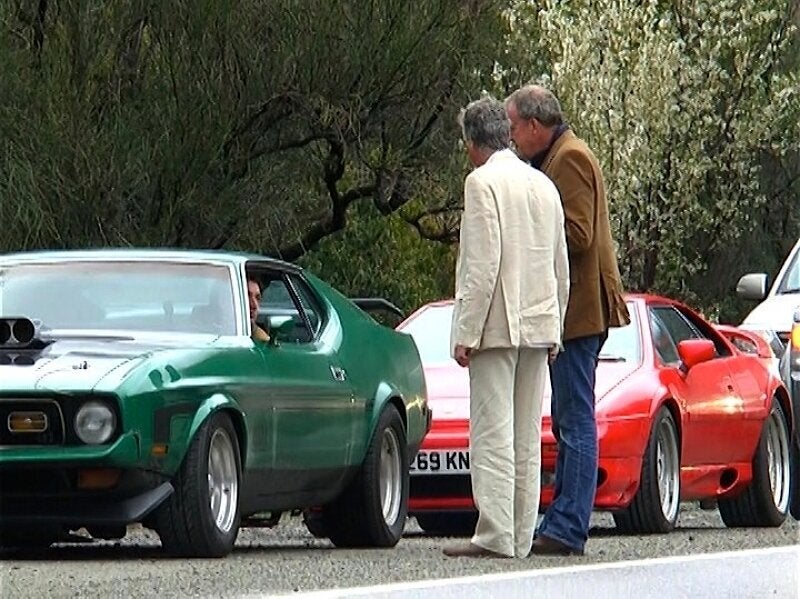 Clarkson Slammed In Argentina
But in yet more trouble for the BBC, the corporation has been accused of attempting to hush up a man involved in the scandal.
When asked about his Porsche, Mark Waring, of Surrey-based Rennsport Classics, told The Mirror that Top Gear officials had told him not to comment.
"You might not be surprised to know that I have been contacted by Top Gear and basically I can't comment," he said.
"They have given me the number of the press office for you. So I can't comment. I really can't. I saw the car on the news and they called me a while after that."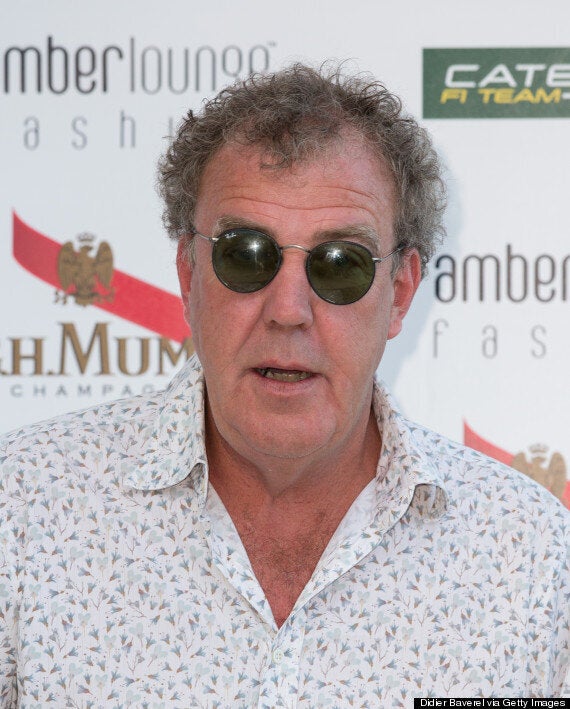 Jeremy Clarkson has denied the controversial number plate was deliberately selected
Related