'Strictly Come Dancing' contestant Simon Webbe has spoken out about his battle with crippling depression.
A singer with the band Blue, Simon has chosen to reveal his illness, because fans have been noticing his lack of confidence on the show and he feels he owes them an explanation.
He tells the Mirror, "I need them to understand that I am OK, but working through some things."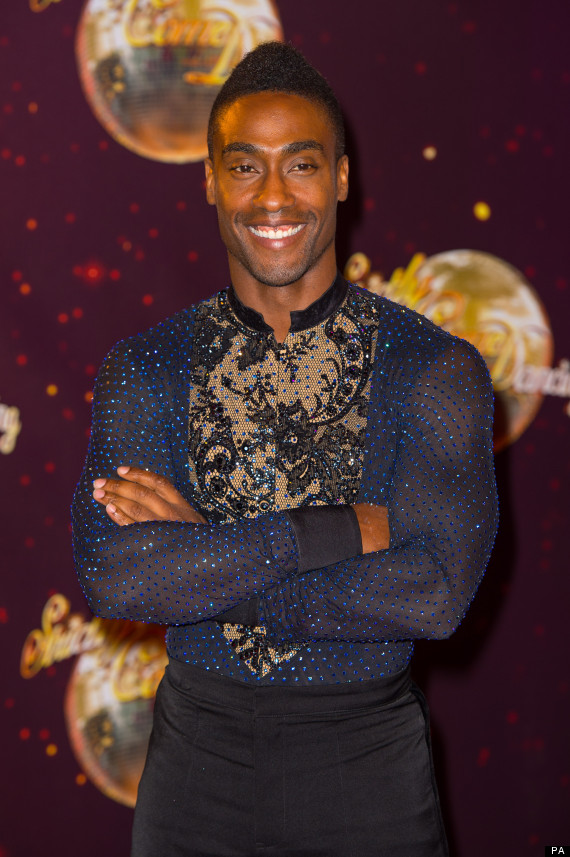 Simon Webbe is loving his time on Strictly, but he wants his fans to know why he's lost his spark
Simon reveals that his problems started at the beginning of the year when he finished a marathon 173-date tour with the band, and suddenly "there was nothing", meaning he stayed at home, often drinking a bottle of brandy a day, turning mirrors to the wall and thinking extremely negatively.
And on tour with the other three this summer, he woke up to find his face had been battered, with no memory of how it happened.
Simon is not the only Blue bandmate to suffer. He, Duncan James and Anthony Costa have all faced bankruptcy at different times following the band's first split in 2004, and the fourth member Lee Ryan had a breakdown earlier this year after a stint on 'Celebrity Big Brother' and an arrest for drink-driving.
"I had to stand tall and be strong for Lee, which is a great way to forget your own problems," says Simon.
What's Your Favourite Blue Song?
The singer is loving his time on 'Strictly Come Dancing' despite having to appear in the dance-off twice with his partner Kristina Rihanoff, whom he credits for her belief in him.
"Preparing for Strictly and being on it, I have lost four stone and changed my whole life. Now I want to get up in the morning. Learning the dances every week has been like therapy. I'm the happiest I've been in a long time."
The popular dance competition continues this evening, with Judy Murray and Scott Mills both enjoying privileged status with the viewers, despite Craig Revel Horwood's wish that they leave the show soon...
What's Your Favourite Blue Song?
LIKE US ON FACEBOOK | FOLLOW US ON TWITTER