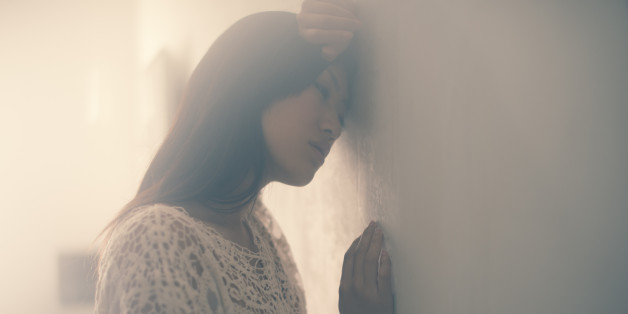 Shuji Kobayashi via Getty Images
Three quarters of young people worry about how they look, with 60% fretting about what they eat, while nearly half are concerned about their mental health, new research has revealed.
A whopping 91% of students starting university said they experience periods of stress or anxiety in the run up to starting their first year - with one psychology expert blaming high profile competitive TV shows.
Read More..
Academic work was the number one concern, with 42% saying they were stressed about it, followed by 20% citing managing finances as a cause for anxiety.
The research by Birmingham City University coincides with National Stress Awareness Day, with this year focusing on balancing work, leisure and lifestyle.
Professor Craig Jackson, head of psychology at the university, said: "We know that young people have a host of significant and growing pressures in their lives – from doing well in education to getting a good job or looking great. I'm sure ghastly uber-competitive shows such as 'The Apprentice' do little to help.
"Most people have insight into when they are stressed, but roughly three to four out of 10 won't be aware of what is happening to them and why. Stressed people eat, drink or smoke twice as much as they usually do. They rush around more, have more falls, get into more conflicts, have lower pain thresholds and tolerance of difficulties, and they are more likely to develop low-level mental health issues such as anxiety or depression.
"Students should always seek help with anything that troubles them, including from their personal tutors at university. We can help. We want to help. And we were all students once."
The university's student services offered five top tips for managing stress and anxiety:
Connect – spend time developing relationships.
Be active – make simple things like walking or cycling part of your life.
Keep learning – learning new skills, such as cooking or playing a musical instrument can give you a boost
Giving – from a kind word to volunteering, giving can aid your mental wellbeing
Take notice – call it 'mindfulness' if you like, but knowing how you feel right now can help you to cope.
To coincide with National Stress Awareness Day stress-busting advice from students will be released on Wednesday via the university's Twitter page @MyBCU using the hashtag #StudentTopTips.