Rockstar has unveiled in a shock announcement that GTA V on Xbox One and PS4 will let you play in first person, letting you play the game from an entirely different perspective.
This is the first time in its history that Grand Theft Auto has offered the feature having traditionally been a third-person open-world game.
To allow the transition Rockstar has had to add hundreds of new animations including car interiors, human body movements and perspective changes to make it work.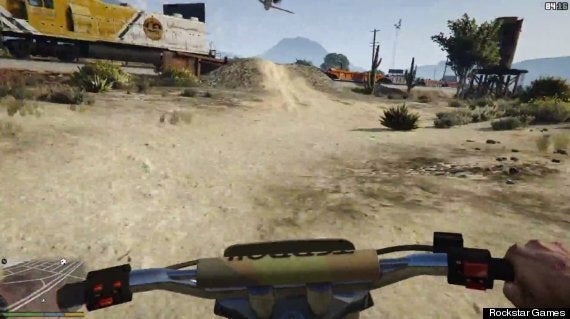 What it means though is that rather than seeing the smartphone as a menu, you'll see your character interact with the smartphone in his hand.
The feature will be launching exclusively to Xbox One and PS4, while Rockstar has confirmed that PC gamers will be able to play GTA V in 4K.
The game is set to be re-released on the new consoles on 18 November 2014, while the PC version will arrive 27 January 2015.