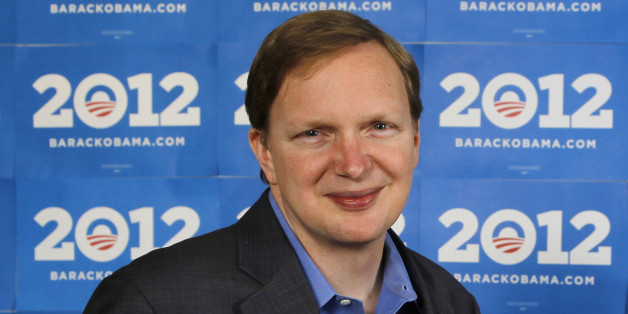 Charles Rex Arbogast/AP
The British political class is dazzled by American politics and in particular, its campaign operatives. The hiring by David Cameron of President Obama's 2012 campaign manager, Jim Messina, was a coup for the Conservatives. After all, as he pointed out to Tory MPs, he had never lost an election.
Until last night.
Messina signed on as a campaign consultant for the former Republican governor of Florida, Charlie Crist, who was seeking a comeback in the midterm elections, this time as a Democrat. However he lost to incumbent Florida governor Rick Scott.
Messina told a gathering of Conservative MPs last week that they should listen to his campaign expertise. "I've never lost an election and, believe me, I'm not starting with Ed Miliband," he said.
This morning, the Labour Party was understandably pretty pleased to see Messina lose. "Last week Jim Messina boasted to Tory away day he'd never lost an election. He has now," the party's press team wryly tweeted.
The Florida race was close: when Crist called Scott to concede the race on Tuesday evening, he trailed 46.9-48.3 with 99 percent of precincts reporting. But not close enough.
Labour might not want to crow too much, after all, the party decided to counter Messina by hiring David Axelrod - another Obama campaign guru. And as last night's midterm elections show, the president's electoral strategy has not exactly worked out as planned.