This week's fired 'Apprentice' candidate Jemma Bird claims she should never have been in the boardroom in the first place, and ended up being the scapegoat for brasher contestant James Hill.
Jemma Bird tells HuffPostUK:
"James should have been in the boardroom. He caused absolute chaos, and had a lot to answer for."
READ ALSO:
It's Time To Play... Apprentice Celebrity Looky-Likey! Guess This Year's Doppelgangers
Apprentice Candidate Admits Sex Tape... Is Him!
Luisa Zissman's A Hypocrite, Says Fired Candidate Sarah Dales
Who's The Fans' Favourite Apprentice?
When Team Summit failed to bring in the bacon for Lord Sugar with a half-hearted coach tour package to Hever Castle in Kent, project manager Sanjay Snood-Smith opted to bring back teammates Bianca Miller and Jemma, a decision prompted by his fear of James, according to Jemma.
She says, "Sanjay knew that if he brought James back, James would put up a big fight, and it could end up with him going. Sanjay's no fool."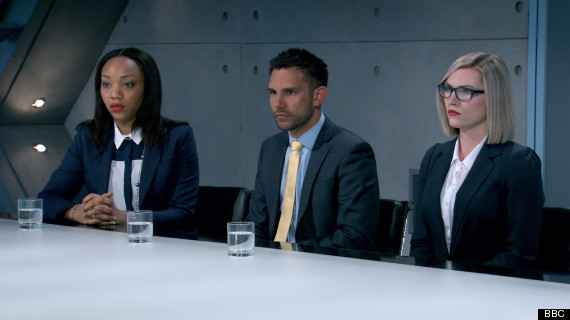 Jemma Bird thinks she was an easy touch, because Sanjay was too scared to bring James back
Jemma had proved a weak link in the programme, forced to give a tour of Anne Boleyn's home, and telling some curious tourists that Boleyn and Henry VIII had "grown apart" - something Lord Sugar described as a bit of an understatement. By contrast, Tenacity team member Lauren was very impressive with her knowledge of Blenheim Castle in Oxfordshire, only learnt the evening before. Jemma admits, "Being a tour guide wasn't something I'd done before, and I doubt I'll do it again."
During this week's show, James was dismissive of Jemma's efforts, saying she wasn't hard enough for the competition, and it sounds like she agrees.
"He's very enthusiastic, passionate," she says diplomatically. "Once he has an idea, he's not going to change his mind for anything."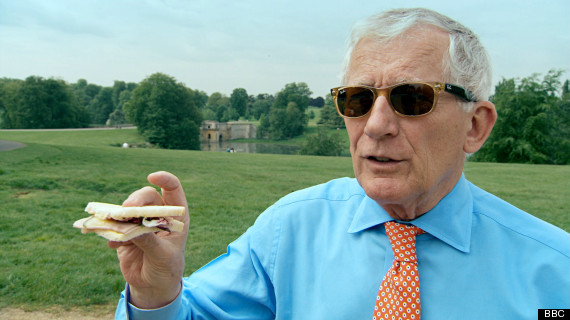 Without doubt, the highlight of this week's show was Nick Hewer's contempt for this sandwich in the packed lunch provided by Team Tenacity at Blenheim
James didn't get off scott-free, however, with Lord Sugar giving him the evil stare treatment, and reminding him that, if he was on thin ice before, he's now dancing on a wafer.
And Jemma actually thinks Lord Sugar was quite kind to her, even in firing her. She explains, "I hadn't been in the final boardroom before, and he was kind. I was like a lost lamb in there."
Jemma has two favourites to win this year's competition, Roisin - "she's very intelligent, and makes her point really clearly" - and Aussie Mark - "he's very strong, whenever he has something to do, you feel like it's in safe hands with him".
Who do YOU THINK will be winning this year's Apprentice title? Here's the original 2014 lineup...
Photo gallery

Meet The 2014 'Apprentice' Candidates

See Gallery
LIKE US ON FACEBOOK | FOLLOW US ON TWITTER