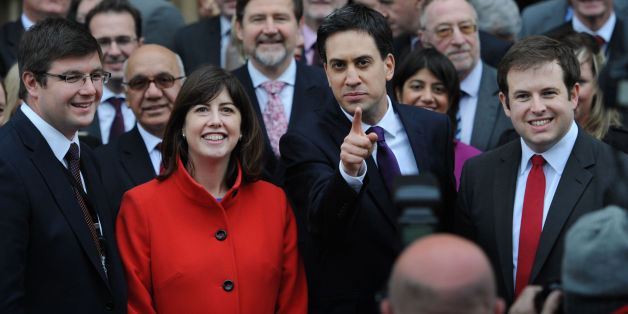 Stefan Rousseau/PA Archive
Labour's election operation will be given "new energy and vigour", the MP appointed by Ed Miliband to run the campaign on a day-to-day basis has said.
Lucy Powell, who was given the role of vice chairman of the general election campaign as the Labour leader carried out a reshuffle of his top team, said she was going to "unblock" the system to make sure the operation was working effectively.
Powell, who ran Miliband's campaign for the Labour leadership and was only elected as an MP in 2012, was the main winner as Miliband shook up his shadow ministerial team following Jim Murphy's resignation.
Although Douglas Alexander will remain in overall control of the election strategy, Powell will be in charge of the campaign operation and vowed to make sure Miliband played a prominent role on the doorstep.
She will have a place in the shadow cabinet and takes over some of the duties previously performed by Michael Dugher, who has been promoted to shadow transport secretary.
Mary Creagh moves from the transport brief to take over as shadow international development secretary, replacing Murphy who stood down to contest the Labour leadership in Scotland.
In an acknowledgement that change was needed six months ahead of the general election in May next year, Powell said: "I'm going to unblock the system to make sure that our operation is serving all of those fantastic candidates and our fantastic front bench and Ed as our leader."
She told BBC2's Newsnight: "We always need to review these things and make sure that they are working at their very best and I'm absolutely sure that with some new energy and vigour into the system we can make sure that all of our candidates, our front bench, our shadow cabinet, are getting the best service that they want."
Powell said her front bench colleagues needed to be "more visible" - and that went for Miliband too, who would be sent to campaign in marginal seats.
"I'm going to get Ed out there more as well because I think he is a fantastic asset out in the country, meeting people directly, talking to them directly and not seeing things through the prism of the media down here who don't always give him the best ride."
In other changes, Jon Trickett has been brought into Miliband's office to be a senior adviser as a "voice that Ed values", Alison McGovern has replaced Ms Powell as shadow children's minister and Anas Sarwar, who quit as the deputy leader of Scottish Labour, will take a shadow ministerial role in international development.