A Chicago aquarium is showing off its newest addition – a five-week-old orphaned sea otter pup.
Known so far as 'Pup 681', the female otter was found "crying" on a California beach on September 30.
Weighing just over 2lbs, she was taken to Monterey Bay Aquarium and has now been transferred permanently to Chicago's Shedd Aquarium, weighing a handsome 6lbs.
Scroll down for a heart-melting gallery of Pup 681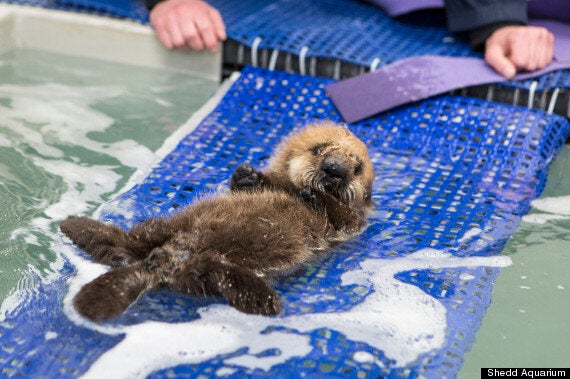 Pup 681 weighed just over 2lbs when she was found abandoned on a California beach
Over the past 25 years, nearly 700 sea otters have been through the Shedd rescue programme, which rescues, treats and released injured otters, raises and releases stranded pups through a surrogacy program and provides care for those who cannot return to the wild.
The pup will remain behind the scenes in the aquarium for now while she receives 24-hour care and learns to groom, forage and feed, as well as regulate her own body temperature by getting in and out of the water.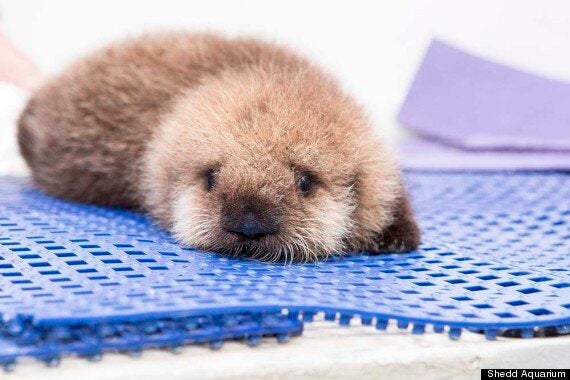 The pup is now learning how to groom, forage and feed, under the watchful eye of staff at Chicago's Shedd Aquarium
A spokesman for Shedd said: "Pup 681's situation was urgent. As an organisation dedicated to marine mammal care and conservation, we were perfectly positioned to ensure that this little pup had a home, providing the long-term care needed to survive."
Shed 681 is reaching new milestones every day, including taking formula milk from a bottle, eating solid foods such as shrimp and clams and even learning how to climb onto white towels when she is wet in order to help her groom and regulate her body heat.
The spokesman added: "It truly takes a village to rehabilitate a young sea otter. Our animal care team is teaching the pup how to be an otter."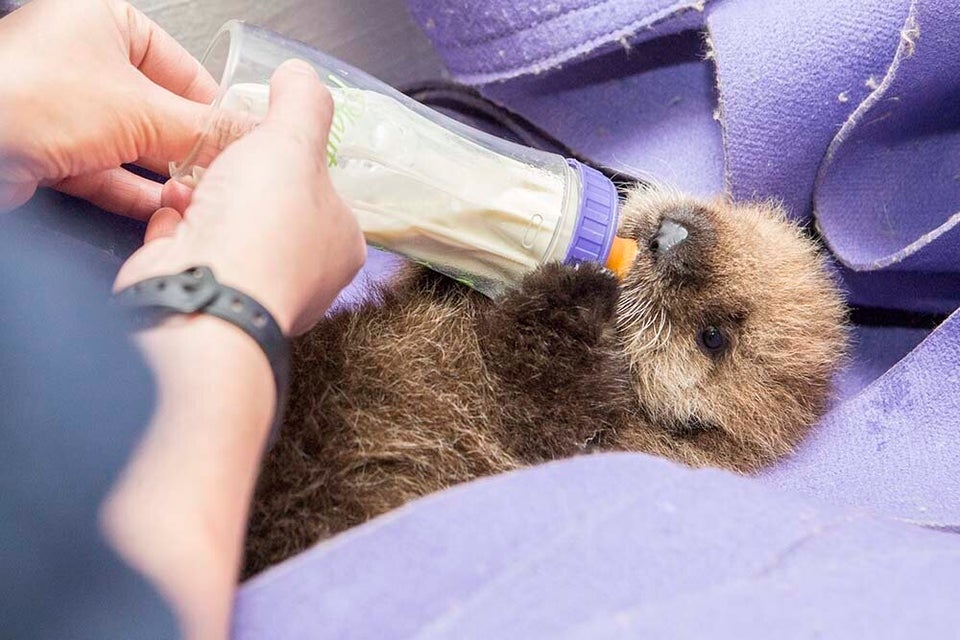 Orphaned baby otter
Popular in the Community