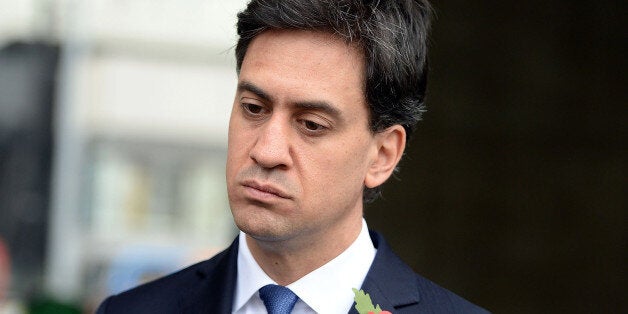 Andy Burnham has dismissed as "complete and pure fiction" a claim that he was involved in secret talks about what to do if Ed Miliband quits as Labour leader.
The shadow health secretary insisted the party was united behind Miliband as senior Labour figures rallied round the leader amid reports that backbench MPs want him removed from the job.
Burnham angrily denied reports that he had been in talks with shadow home secretary Yvette Cooper about a deal to present a joint platform in the event of a vacancy for the leadership. He said said: "The stories in today's newspapers are complete and pure fiction. There is not a shred of truth in them.
"What I think it's part of is a deliberate and desperate attempt to destabilise the Labour Party and to divide us. But I can say this: it won't work. We are a united team, we are united behind Ed."
He told Sky News: "My focus is on the NHS, exposing the damage that this government is doing and working hard to deliver the Labour government that this country needs and certainly that my constituency needs. That is where my focus is. I'm working hard to support Ed Miliband in every single way I can."
Cooper and Burnham - among the leading candidates to take over in the event of a vacancy - were reported by The Times to have struck a "non-aggression pact" in the event of a contest to choose a new leader.
A spokesman for Cooper dismissed the suggestion as "lies... complete and utter garbage" and insisted there was "no foundation whatsoever".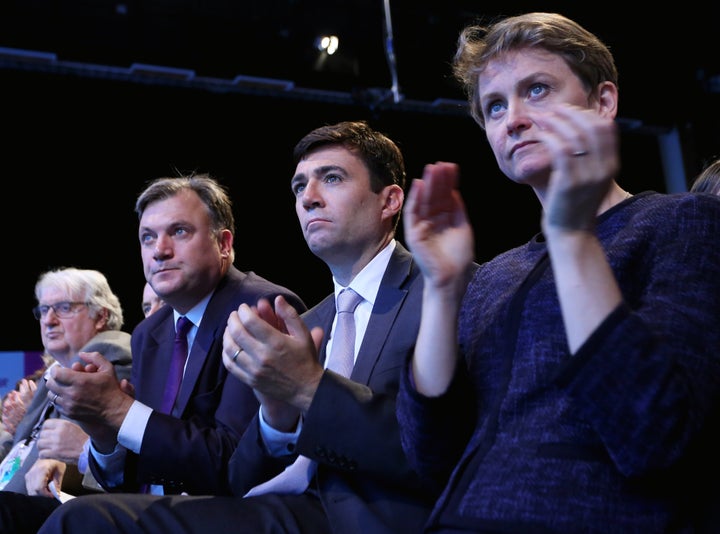 In a message to disgruntled MPs, Burnham said: "I say to everybody in the Labour Party, the time is now to stand together, to pull together and to be a united team to work hard to get the Labour government that the people of this country needs.
"People are struggling out there, it's tough, this Government has made it harder for them, it's kicked the support away from underneath them.
"They want to see us taking the fight to them and exposing what they are doing. That's what I am doing every single day, with regard to the NHS and I think that's what people now are crying out for and that's what we'll be doing."
Burnham's call for unity was echoed by fellow shadow cabinet members as the Labour hierarchy sought to calm the speculation around Miliband's leadership.
Shadow business secretary Chuka Umunna - often tipped as a future leader - said Miliband had brought the party "within touching distance" of power and warned Labour should not be distracted by "nonsense" about his position.
Labour's election co-ordinator Douglas Alexander issued a plea for the party to "pull together", warning: "Divided parties lose elections", while veteran Peter Hain told "mutterers" in Labour ranks to stop feeding speculation.
Writing on the Politics Home website, shadow business secretary Umunna said the rumblings were "nonsense which some in the Westminster bubble want to distract us with".
Umunna added: "The simple fact is that because of Ed Miliband's leadership we are now within touching distance of being what many thought impossible four years ago.
"We have a leader who has kept us united and overseen the renewal which so eluded us at the end of our time in government. Ed is an honest, sincere man of deep beliefs."
Shadow education secretary Tristram Hunt added his voice in support of Miliband's leadership. "Ed Miliband is the right person to lead Labour and the right person to lead Britain. He has shown the ideas and the leadership to take Labour into government and to complete the historic task of Labour as a one-term opposition," he said.
Alexander acknowledged that Miliband was facing "challenges". But he told BBC1's Question Time: "Every one of us in the Labour Party has to reflect the reality that divided parties lose elections and we have got a profound responsibility to the people who want to get away from the mistakes, the errors, the sheer injustice of this coalition government to pull together, to offer credible change in the face of these tough economic times, and that's exactly what we plan to do."
Former leader Lord Kinnock dismissed reports of a plot as "total puff", telling the Gloucester Citizen: "I think it was some mischief-making from Tory HQ or there may be one or two grizzlers within the Labour party."
Miliband's prospects were given a boost by a Survation poll in the Daily Mirror, which put Labour four points ahead on 31%, with Tories slumping to 27%.
But another survey, by YouGov for LBC radio, found that nearly half (49%) of people surveyed believed Labour's chances would be improved if he was replaced.
Labour peer Lord Soley, who as an MP chaired the parliamentary party, issued a bleak vision of the party's general election prospects, suggesting Miliband should take a less prominent role as he was not seen by voters as a "charismatic potential prime minister".
And further evidence of the concerns within the party came with the revelation that shadow Welsh secretary Owen Smith was recorded telling activists the movement was "dying" and that unless it became "much, much more vigorous ... then we are lost". Smith later dismissed the recording as "mischievous tittle-tattle".
Popular in the Community