Police in Rio have organised a ball for teenage girls to help build relations within the Cerro Corá favela.
In Brazil, girls traditionally celebrate their 15th birthday by throwing a lavish party, so for the teenagers of one lucky community, the local police have made their dreams come true. The young women were picked up in a pink limousine and driven through the city and treated to a fairytale lifestyle for the evening.
Thirteen girls, all 15-years-old, were invited to the gala held at a neo-Gothic castle in Guanabara Bay along with police officers and their families.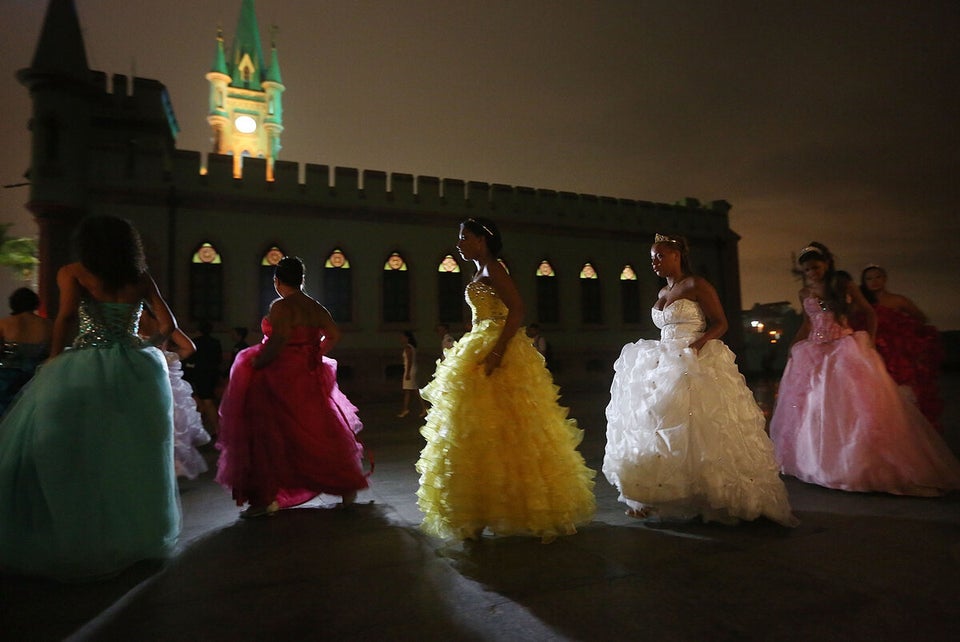 Rio Police Throw Debutant Ball