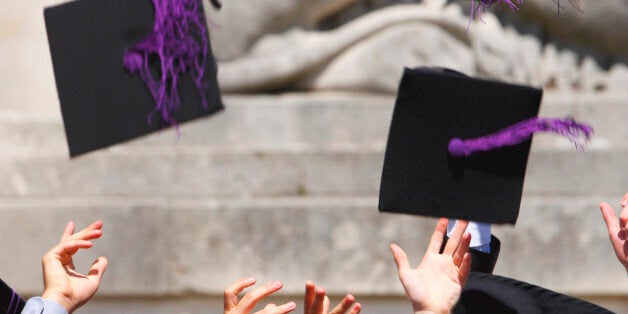 University application rates among teenagers are likely to still be "a little below" what they would have been if higher tuition fees had not been brought in, Ucas has said.
A new analysis by the admissions service, addressing five key questions around the decision to raise fees to a maximum of £9,000 in England, concludes that the increase did reduce demand for degree places among younger people.
It says that application rates among 18-year-olds fell in 2012 - the year of the fee hike - after a long pattern of annual increases, making youngsters around 5% less likely to apply than expected.
Higher fees do not appear to have slowed the long-term demand for higher education, Ucas's analysis found, with application rates going up in 2013 and 2014.
Demand for university places is now at the highest ever levels, it concludes.
But it also adds: "It is likely that application rates remain a little below what they would have been if higher fees had not been introduced."