A British jihadist believed to have killed himself while fighting in Iraq was an "easily led" man who may have been "brainwashed", friends have said.
The married father-of-two, named in reports as Kabir Ahmed, from Derby, is believed to have been involved in a suicide bomb attack in the town of Beiji, north of the Iraqi capital Baghdad, two days ago.
Going under the name Abu Sumayyah, the 32-year-old is said not to have told his family that he was fleeing Britain to fight for terrorist organisation Islamic State.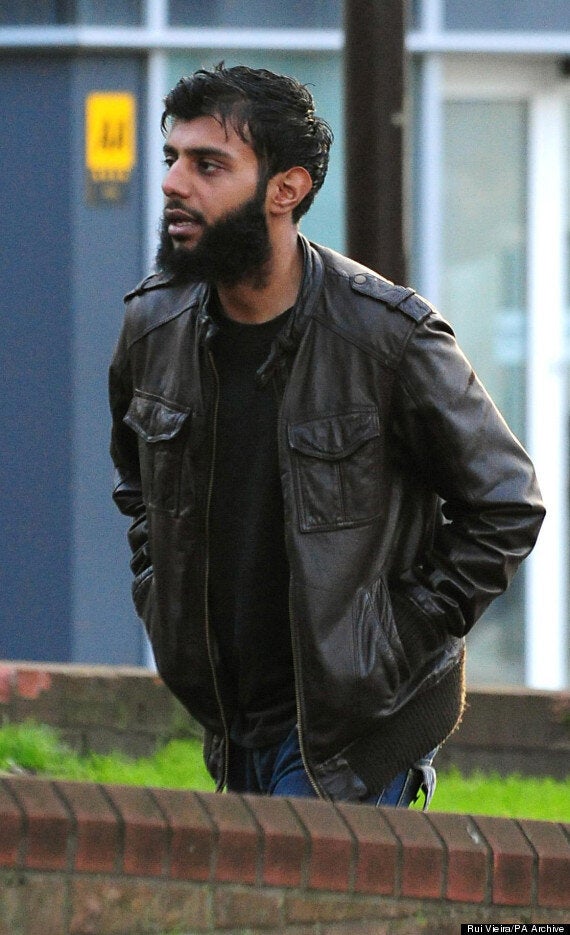 It would make Ahmed the second British jihadist suicide bomber, after Abdul Waheed Majeed - a 41-year-old father-of-three from Crawley in West Sussex - blew himself up in February when he drove a lorry laden with explosives into a jail in the Syrian city of Aleppo.
Those who knew Ahmed said he was impressionable.
Aleem Sheid, 33, of Madeley Street in Derby, where Ahmed's family were said to live, said: "It's a sad day to hear this news, about this young man that has committed this act in Iraq.
"It makes me feel very upset to hear a young man with a young family has been brainwashed and done this.
"He was a nice guy, I socialised with him, we would talk about work, life, that sort of thing. We had certain family issues that were similar, like his mum and dad were separated like mine.
"I went to school with his older brother. But Kabir was a very nice, humble, beautiful lad.
"Nobody's born bad, it's people around you that make you behave bad and push you down a certain way.
"The million pound question is where did he get radicalised? I don't know - it's the people who were around him."
Another resident, who declined to be named, said: "He was just a normal chilled-out kind of guy.
"But I can honestly say, no disrespect, that he was not the brightest of lads. He was a follower, not a leader. You could ask him to do something and he would do it, he was that sort of guy.
"What I read that he had said about foreign policy, I just thought that must have been a script because he couldn't speak like that."
Another 44-year-old Muslim resident, who grew up in the road, said Ahmed had gone abroad about 18 months ago.
He added: "I was brought up here, have been to the mosque here and nobody teaches you that sort of stuff.
"We're brought up in a country where we appreciate what we've been given but some of the Muslims coming in to this country now, they have been brought up totally different."
He also said Ahmed's mother and the family were "well respected" in the community.
Ahmed's identity was confirmed by Shiraz Maher, from the International Centre for the Study of Radicalisation at King's College in London, which monitors social media accounts of alleged jihadists.
The Foreign Office is now looking into the incident. A spokesman said: "We are aware of reports of the death of a British national in Iraq and are looking into them."
Ahmed was one of three men to be jailed in 2012 for handing out a leaflet calling for gay people to be executed.
Ahmed, with two others, distributed material entitled The Death Penalty? that showed an image of a mannequin hanging from a noose and quoted Islamic texts that said capital punishment was the only way to rid society of homosexuality.
He was jailed for 15 months following a trial at Derby Crown Court.
Ahmed died when he drove a truck packed with explosives into a convoy of a top Iraqi police officer, killing eight people including the ranking official, authorities said.
The blast killed Lt Gen Faisal Malik Zamel, who was inspecting forces in the town, and seven other police officers, while wounding 15 people, hospital staff and police officers.
It comes as the US confirmed it conducted a series of air strikes targeting Islamic State (IS) leaders in the north of the country, although it was not known whether IS leader Abu Bakr al-Baghdadi was among those targeted.
In July, BBC Panorama broadcast an interview with Ahmed in which the Briton confessed to being a jihadist with IS fighting in Syria.
He said: "Everybody has got their name on the list (to become a suicide bomber) and everyone is forcing the Amir to push their name up. Everyone wants to fight for the sake of Allah.
"If the British Government commits terror against our people, is unjust towards our people, kills and murders and rapes our people then you can expect attacks on your soil.
"If you don't leave our Muslim brothers around the globe, and mind your own business, and support our enemies against us then you can expect these attacks, and so can America and so can any other country."
The British Government and Islamic charities have voiced growing concerns over the "poisoning" of young Britons by extremist groups.
In June it emerged that three British men - two from Cardiff and one from Aberdeen - had appeared in a propaganda video for insurgent group IS.
Aspiring jihadi Aseel Muthana told the BBC that he was fighting in Syria and has no intention of returning to the UK.
His brother Nasser appeared with 20-year-old Reyaad Khan, from Cardiff, and Abdul Raqib Amin, who grew up in Aberdeen, in the IS propaganda video.
There have also been much-publicised appeals to try to find missing teenagers Samya Dirie, 17, from south London, and Yusra Hussien, 15, from Bristol who vanished in September and are thought to have travelled to Syria.