The Queen led the nation in honouring members of the armed forces killed in conflict as Remembrance Sunday services took place around the country today.
The monarch laid the first wreath at the Cenotaph in London's Whitehall to commemorate those who have made the ultimate sacrifice in the decades since the First World War, bowing her head after paying her respects.
Senior royals, including Second World War veteran the Duke of Edinburgh, the Prince of Wales and the Duke of Cambridge joined politicians, military leaders, veterans and serving personnel in laying wreaths of poppies at the monument.
Prime Minister David Cameron described this year's Remembrance Sunday as "particularly poignant" as 2014 marked the 100th anniversary of the start of the First World War, the 70th anniversary of the D-Day landings and the end of Britain's 13-year conflict in Afghanistan.
Millions across the UK fell silent in tribute to those lost in war, joining the crowds gathered in central London who stood in a moment of quiet contemplation as Big Ben struck 11am.
Amid heightened fears of a terror attack, there was a large police presence at the Cenotaph in Whitehall, with a helicopter hovering above the site before the ceremony.
At the heart of the service was a two-minute silence, marked at the beginning and end by the firing of a round by the King's Troop Royal Horse Artillery, using a 13-pounder First World War gun.
At the end of the silence, buglers of the Royal Marines sounded the last post.
In cool and overcast conditions, the royals and dignitaries then laid their wreaths at the Cenotaph.
Kate Middleton, The Duchess of Cambridge and Duchess of Cornwall watched from the Foreign Office balcony.
The Queen wore a long black coat and hat and carried a black handbag during the service, while the Duke of Edinburgh, who joined the Royal Navy in 1939, wore the uniform of an Admiral of the Fleet for the ceremony.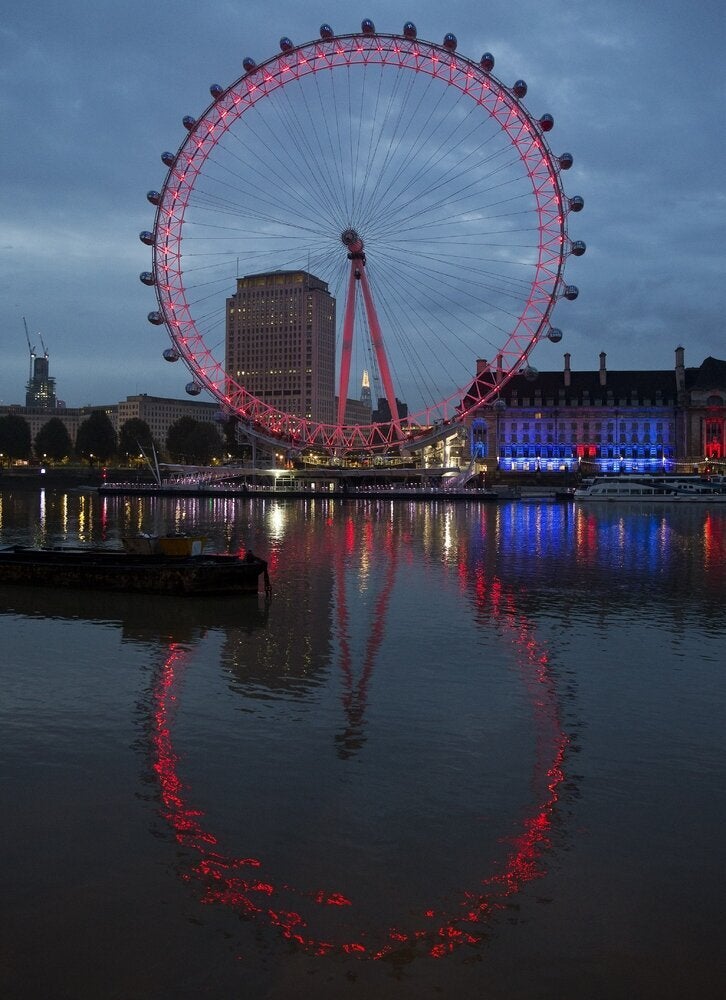 Remembrance Sunday 2014