It may be enough to crush a person's dreams, but Blake Beckford didn't let a debilitating health condition, ulcerative colitis, get in the way of his love of fitness and bodybuilding.
In fact, the 33-year-old has recently been crowned champion of a national male fitness modelling competition - colostomy bag and all.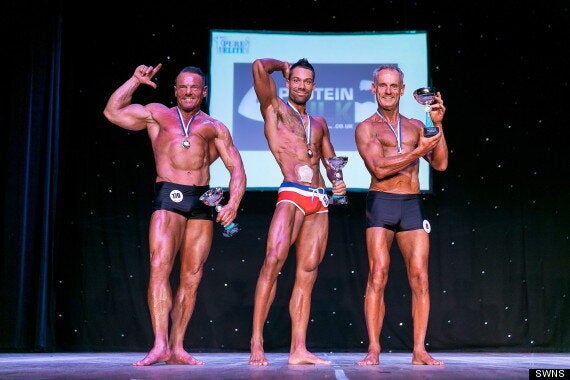 HuffPost Lifestyle reported earlier this year that Blake was diagnosed with ulcerative colitis, a chronic disease of the large intestine, back in 2003.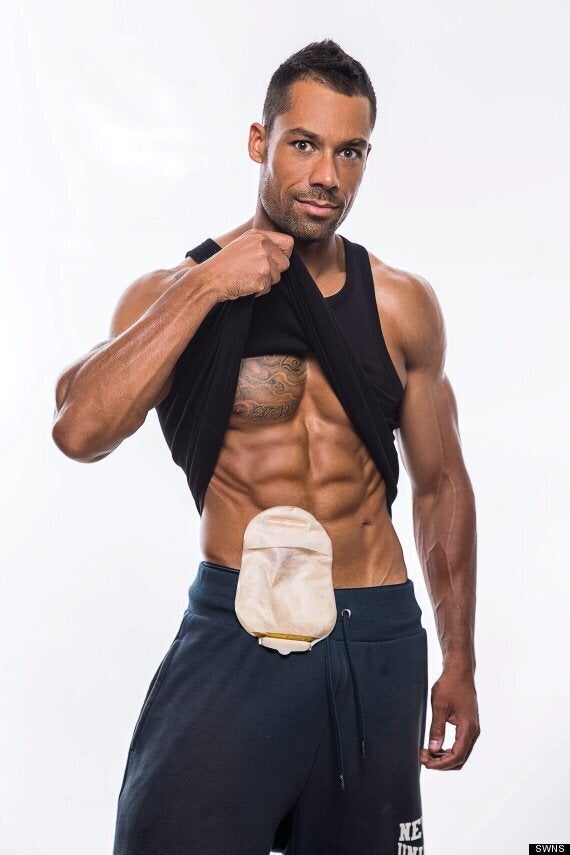 At the time he was working as a bodybuilder but the severity of his condition - which causes the lining of the colon to become inflamed and develop tiny open sores - meant he had to give up his strict training regime comprising two-hour gym sessions, six days a week.
During this time he lost two stone in weight, his muscle wasted away and his dreams of making it as a bodybuilder began to resemble something of a nightmare.
Over the years, Blake was treated with medication to keep his crippling condition under control. But at the end of 2012, his health took a turn for the worse.
Blake was experiencing constant fatigue and needed to go to the toilet 20 times a day. He was operated on in October 2013 at the John Radcliffe Hospital in Oxford.
Despite leaving hospital with his entire colon removed, and a stoma bag as a constant reminder, Blake vowed to begin bodybuilding again despite doctors telling him that he'd never be able to train at the level needed to be a fitness model.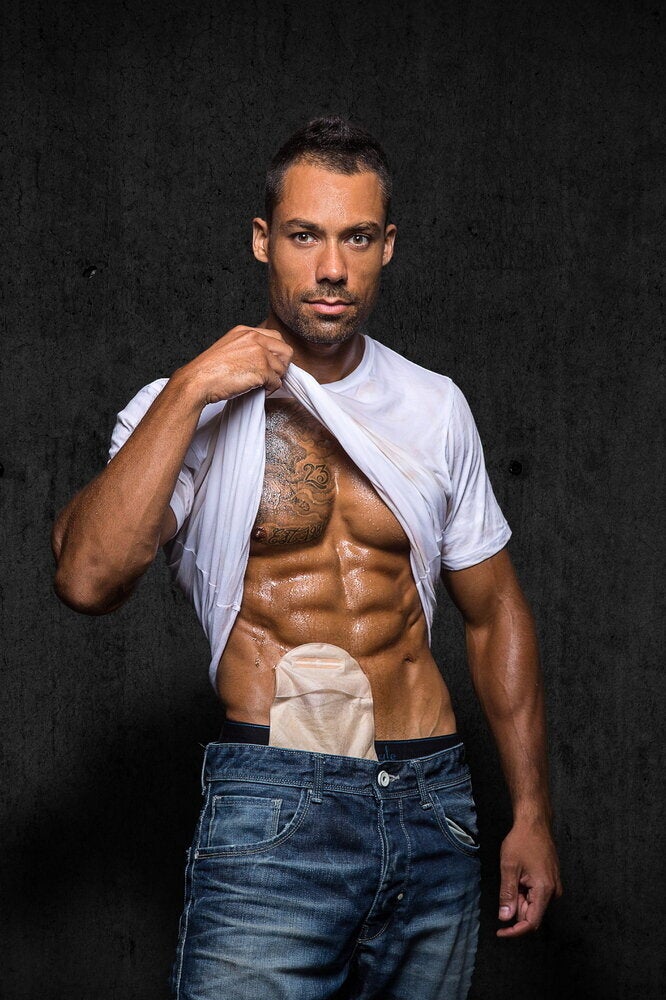 He admitted that after leaving hospital, he was very self conscious of his body.
"It was strange because I didn't even want to show my family at first. You've got something that's not normal so you want to hide it.
"It took a while to build my confidence again, to talk to people openly about having a stoma, to show anyone what I had. But over time I realised that this is me and the operation made me feel like a new person, my energy levels were much better and I could enjoy life more."
One year later and Blake has, against all odds, proved his doctors wrong. Through a gradual training schedule, he reached peak fitness and won first place in the male transformation category at the Pure Elite event in Margate, Kent on 2 November.
Posing in a pair of trunks with his stoma bag proudly on show, judges compared his new physique to a photo taken just after he left hospital - the transformation was nothing short of incredible.
Amazingly, the bodybuilder also placed in two categories: he came fourth in the 'tattooed muscle model' category and fifth in 'fitness model under 75kg'.
Mr Beckford told The Daily Mail that he hoped his success in his first ever modelling competition would inspire others with serious health problems.
"There are two ways you can react to a major health problem. You can either think it's game over or you can do what I did and say 'I think I can do it' and give it your best shot."
"It was absolutely amazing to be able to go to a competition and compete against and beat people that haven't had to go through what I have gone through," he added.