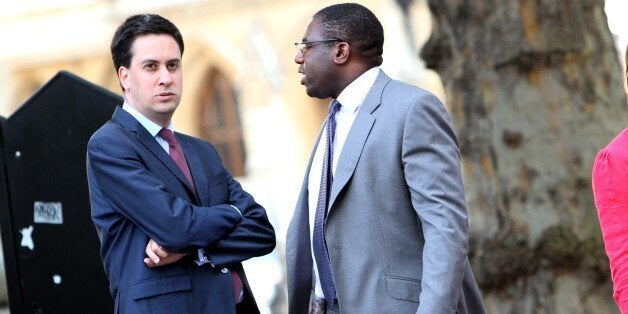 Ed Miliband will not win a majority at the next election, a senior Labour MP has said.
In an interview with The Huffington Post UK, David Lammy predicted the 2015 election, in six months time, would be "phenomenally close". He also warned the Labour leadership against "posturing" on immigration.
Miliband has been under intense pressure in recent days, with Labour MPs anonymously criticising his leadership of the party. Yesterday, the Labour leader was forced to deny there was a "crisis" while former home secretary Alan Johnson, who had been tipped as a replacement leader, felt the need to publicly rule out any leadership ambitions he may have had.
Looking at how divided public opinion is, Lammy said it was difficult "to see any party get[ting] a substantial majority".
The Tottenham MP, who is seeking the Labour Party's nomination for London mayor in 2016, added that the party had a "hurdle to cross" on communication.
"I don't want to knock Ed personally. I actually think it's a whole team issue. I think that, in the end, all of the major players that contribute to the Labour message.. have a lot to do between now and the general election. A lot to do!"
"I think that the next general election is going to be phenomenally close," the MP said. "I am not moving off my assumption, when I collapsed on to my sofa after the last general election with my wife and watched Nick Clegg and David Cameron walk into number 10, and that is we are in for a decade of either minority or coalition government. That was my general view [in 2010] there's very little that's shifted [since then]."
For Lammy, Labour has to be "relentless at communication, we mustn't move around on policy areas like immigration and Europe" because Labour is "a pro-immigration party, we are a pro-European party".
He added: "I don't think that posturing and positioning each time there's a new immigration poll is right for the Labour Party."
The former Labour minister voted for David Miliband in the 2010 leadership election and turned down a shadow ministerial job from Ed in order to focus on his campaign for London mayor. Asked whether David would have had a greater appeal to voters than Ed, Lammy said: "2010 is a long time ago. David's a long way away and is not coming back. Ed Miliband is leading the party.
"I don't believe in going backwards; you've got to go forwards. Ed took a very, very tough job. He kept the party together. His next big task will be to keep the country together."
Full Interview: David Lammy speaks to Mehdi Hasan about Ed Miliband, running for London mayor, immigration, Ukip and the general election.