Quentin Tarantino has revealed that he plans to retire in the not-too-distant future.
SEE MORE:
The celebrated filmmaker has said he thinks he will hang up his director's cap once his tenth film is complete, and with eight already under his belt, it can't be too long before he bows out of the movie industry.
As reported by Deadline, during a Q&A to promote his forthcoming western, 'The Hateful Eight', Tarantino said having ten films to his name before retiring "sounds right", explaining: "If I get to the 10th, do a good job and don't screw it up, well that sounds like a good way to end the old career."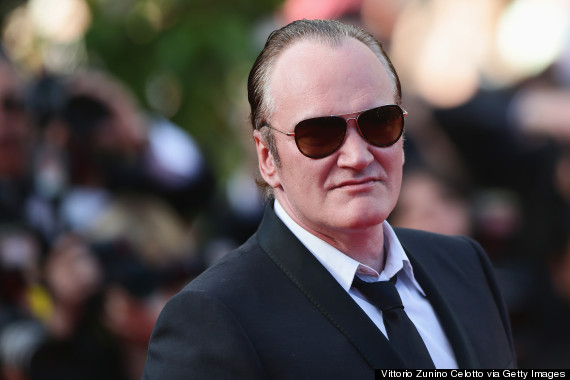 Quentin Tarantino
However, he did insist that his decision to retire wasn't set in stone, adding: "If, later on, I come across a good movie, I won't not do it just because I said I wouldn't. But 10 and done, leaving them wanting more - that sounds right."
Tarantino - whose made his feature-length directorial debut with 'Resevoir Dogs' in 1992 - also said his retirement plans were inspired by his belief that directing is a "young man's game".
He said: "I don't believe you should stay onstage until people are begging you to get off. I like the idea of leaving them wanting a bit more."
'The Hateful Eight', which will star Samuel L Jackson, Michael Madsen and Channing Tatum, is currently slated for a 2015 release, although it came dangerously close to not being made at all.
The film's script leaked in January, prompting Tarantino to announce that he was planning to drop the movie altogether and release it as a novel instead, though he eventually changed his mind.
LIKE US ON FACEBOOK | FOLLOW US ON TWITTER