Every parliamentary by-election attracts a cast of minor party or independent candidates. And the battle for Rochester and Strood is no different.
Mike Barker, "the world leading expert on bomb disposal" has been campaigning as an independent, dressed as Father Christmas, to snatch victory from the Tory or Ukip candidate.
The Santa costume, he says, is a "gift to all the people that their lives will be safe for the future". It is also a useful campaigning tool. "I get a great kick out of it when I drive up and down high streets I get all the children coming up to me and then I've got their parents".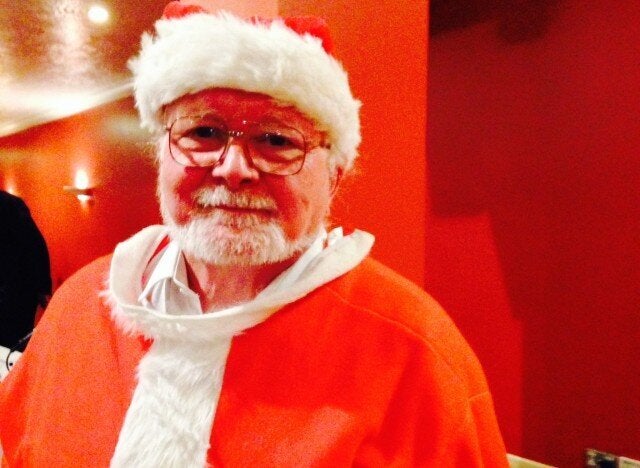 Barker is confident of victory. "I'm going to win," he says. And is not worried about the challenge posed by Ukip's Mark Reckless or Conservative Kelly Tolhurst.
"Anybody who votes Ukip need their brains tested," he says. "Nigel Farage, he does make me laugh though, all the shit that gets thrown at him and he laughs it off. He never gets upset because he is pissed half the time. I call them the Reckless and the legless party."
Barker says he agrees with Ukip's Europe policy. But adds: "I am putting forward a concept the United World Government Party."
The United Nations, he says, is "crap" as it gives too much power to the five permanent members of the Security Council. "My new world government would have country as a member, providing they haven't got nuclear bombs. There would be a world judicial system". His aspiration is "a peaceful world and getting on with one another".
"I love cats," he adds. "They don't design weapons of mass destruction." True. "The feline population, they get on well with one another. Lovely model really."