Vladimir Putin and China's First lady appeared to have a lovely evening at the APEC summit meeting in Beijing last night - but it doesn't seem to have impressed the country's censors.
The Russian president was seated next to Chinese first lady Peng Liyuan as the leaders of 21 Asia-Pacific nations converged to watch a fireworks display, but instead, the pair created some of their own.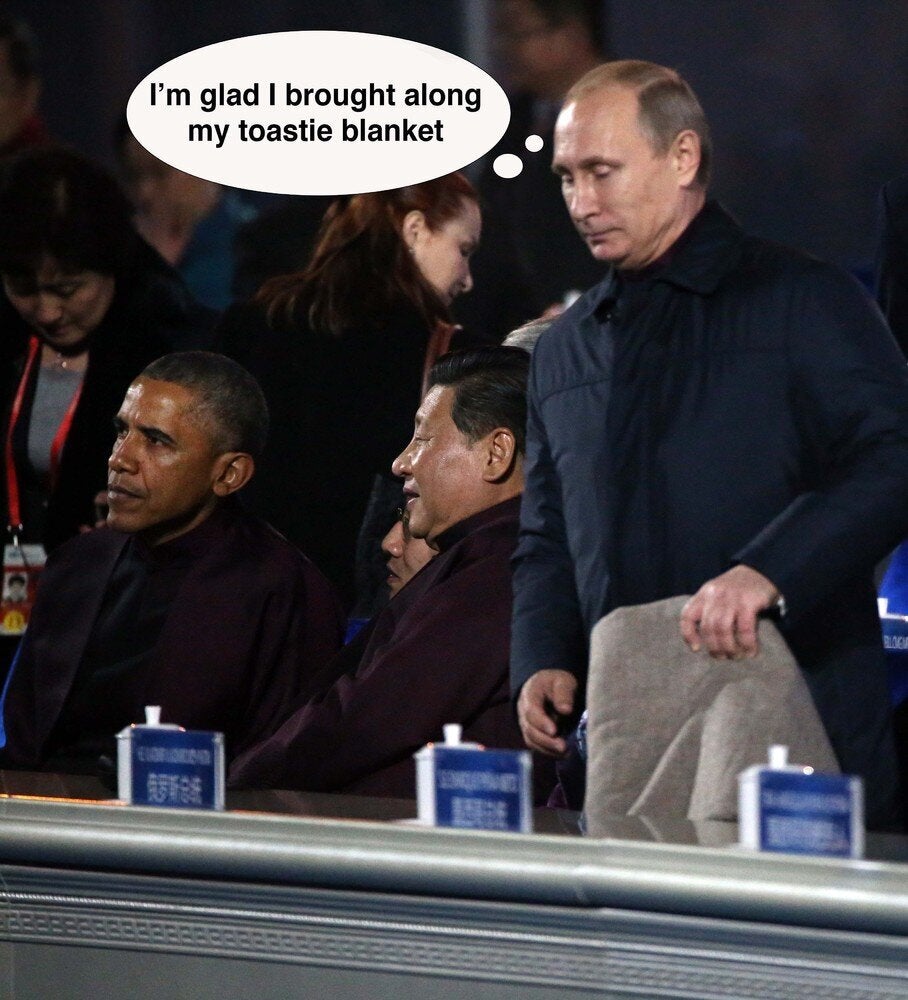 When Putin Met first lady Peng Liyuan
"Mr Putin, a former Soviet spymaster who rides horses bare-chested, made his move," The New York Times poetically described. "He whipped a tan coat from beneath the table and slipped it over Ms Peng's shoulders as she stood up."
But although Peng Liyuan smiled and politely accepted Putin's offer, she was seen quickly slipping the shawl off her shoulders just seconds later - for all the world's cameras to see.
Chinese news outlets and social media sites quickly spread the video of the awkward exchange like wildfire, according to Foreign Policy.
But by morning, CNN reported, there was apparently little trace of it left because "China's Internet police had deemed the material too potentially damaging to share."
As Associated Press reporters at the scene commented: "Putin came off looking gallant, the Chinese summit host gauche and inattentive."
Worse still, were that "off-colour jokes" began to circulate about the real intentions of the newly divorced Russian president – "a heart-throb among many Chinese women for his macho, man-of-action image," according to AP.
"China is traditionally conservative on public interaction between unrelated men and women, and the public show of consideration by Putin may provide fodder for jokes, which the big boss probably does not like," said the Beijing-based historian and independent commentator Zhang Lifan.
As Foreign Policy noted: "The first unspoken rule of diplomacy might be 'Don't hit on the president's wife', but Russia's newly single President Vladimir Putin seems to have missed the memo."
Li Xin, director of Russian and central Asian studies at the Shanghai Institute for International Studies, said Putin was just being a proper Russian and did nothing out-of-line diplomatically.
"It's a tradition in Russia for a man of dignity to respect ladies on public occasions, and in a cold country like Russia, it is very normal that a gentleman should help ladies take on and off their coats," Li said. "But the Chinese may not be accustomed to that."
It's certainly not the first time Putin has shown off his gentlemanly characteristics:
Although they have certainly lacked in the past: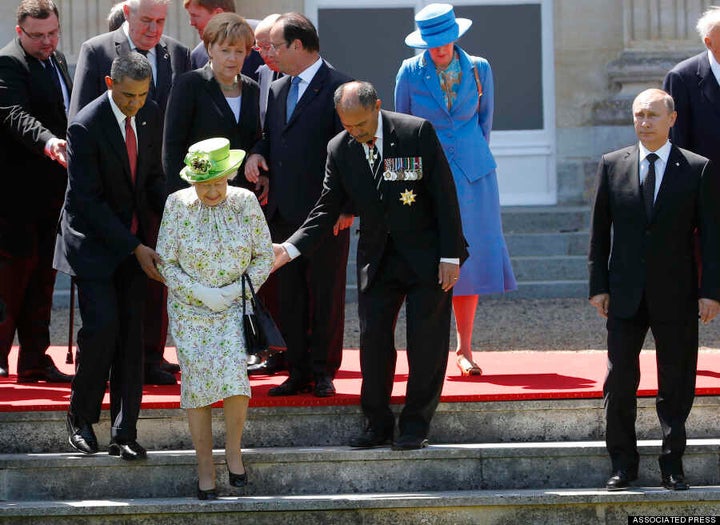 Vladimir Putin wasn't so chivalrous when he met the Queen back in June at the 70th anniversary of the D-Day landings, in Benouville in Normandy.
Related