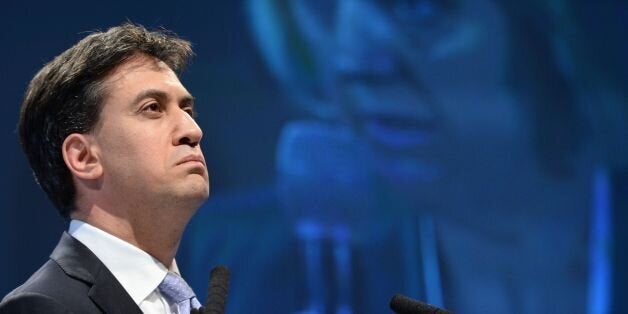 Ed Miliband will warn on Thursday that Labour needs to "fight" if the party wants to win the general election in six months time, following a week of damaging internal rows.
The Labour leader speech tomorrow has been billed as a fightback against speculation that his position was under threat. On Monday he was forced to deny his leadership was in "crisis".
However Miliband's hopes for a successful relaunch were damaged on Wednesday, as a new Ipsos MORI poll showed Labour was trailing the Conservatives by three points. The survey also shows a drop in Miliband's personal rating.
Miliband will say tomorrow: "You need resilience in this job. You need fight. But above all, you need belief in what you are doing. Not belief based on a longing to have a picture on the wall down the stairs of Downing Street, not belief driven by a sense of entitlement that it is somehow Labour's turn. Instead, belief driven by how we must change the country. That is why I am in this job, that is why it matters to me, that is what drives me on."
"We're in a fight, but not because our opponents think we're destined to lose. We are in a fight because they know we can win. And, between now and the election, they are going to use every tactic to try to destabilise, distract us and throw us off course. Our task is simple: not to be distracted, but to keep our eyes on the prize of changing this country."
With just six months to go until the general election, the poll for the Evening Standard showed Miliband has a net satisfaction rating of minus 44% - the worst for a party leader at this stage in the cycle since records started being collected in the 1970s. Even among Labour supporters, 58% said they were dissatisfied with Miliband's performance as leader.
The Ipsos Mori poll placed Labour on 29% and the Conservatives on 32%. The Liberal Democrats were up one on 9%, and Ukip down two on 14%.
In his speech Miliband will also launch an attack on Nigel Farage. "We will be talking more about immigration as a party and we should. But always on the basis of Labour values, not Ukip values. What we will never do is try to out-Ukip, Ukip," he will say. Talking about "Farage and his gang", Miliband will say Ukip want to "return to a more unequal, more unjust past"
Popular in the Community