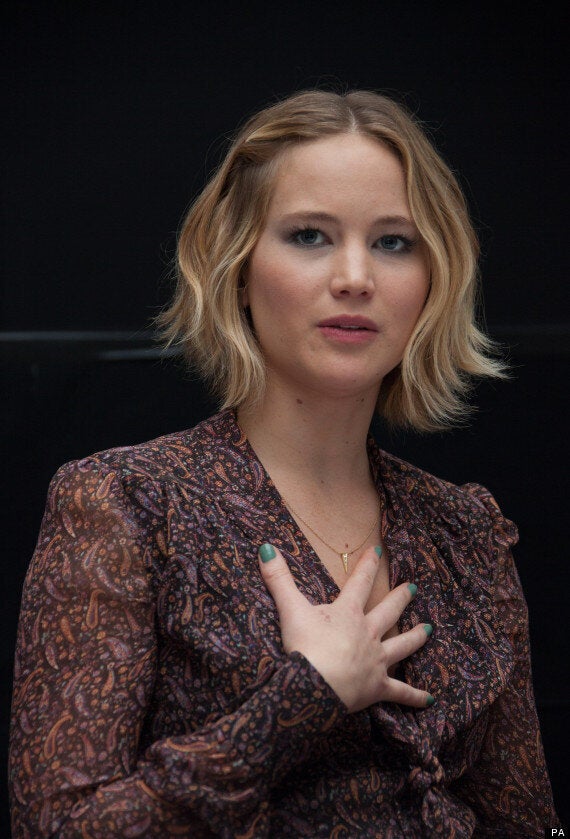 Jennifer Lawrence - popular, talented and beautiful - how does she pull it all off?
Somehow, this guileless star has pulled off the almost impossible trick of being very talented - a Best Actress Oscar under her belt at the age of 22 - proving incredibly popular with the boys, something that proved a double-edged sword with the leak of naked photographs, and also managed to be the kind of girl that other girls want to hang out with.
Her on-off romance with Chris Martin has proved it is possible to go out with someone from Coldplay without getting any nicknames. And what did she do after the recent rumoured split and reconciliation? Jumped on a plane to London for a film premiere, suffered the requisite wardrobe malfunction and just kept partying with the girls - all with a massive grin on her face.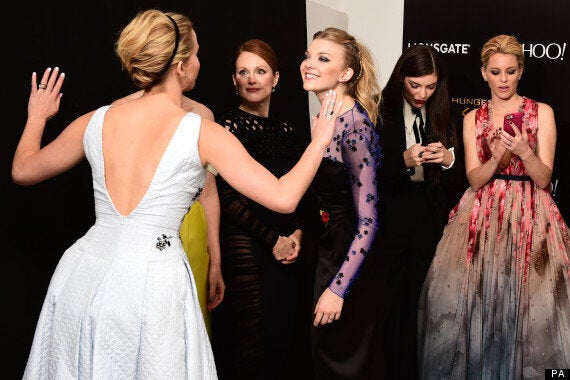 Just hanging with the girls, in Dior, at the London premiere of latest 'Hunger Games' film
So far, so Katy Perry. But Jennifer is something quite different. Still in her early twenties, she's already a young mistress of juggling the kind of indie films that soak up the attention come awards season - who can forget her career-making performance in 'Winter's Bone'? - along with helping to steer not one, but two, blockbuster franchises to global success.
As Katniss Everdeen in 'The Hunger Games', she eats up the screen. Whether she's out in the wilderness with only her wits to help her, or sharing more tender scenes with her sister or new love Peeta (played by Josh Hutcherson), she remains inherently believable as the consummate action heroine she's become.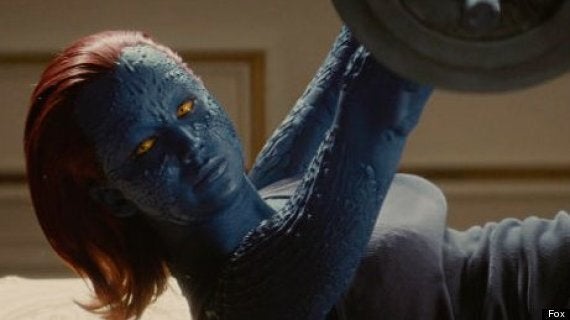 Jennifer in the X Men series - as alluring as ever
But what really makes her interesting, and will no doubt help grant her longevity in a forbidding industry not known for its loyalty, is her seeming willingness to share the riches with other actors both on and off the screen.
Decked out in a wig, she was one of the delights of 'American Hustle', but didn't detract from the talents of co-stars Amy Adams, Bradley Cooper or Christian Bale. And her comedic talent and histrionics earned her another Oscar nomination, bringing her tally now to three, the most for someone of her age.
As Mystique in the X-Men Franchise, she holds her own, even painted blue, in a cast full of A-listers - including Michael Fassbender, Hugh Jackman, James McAvoy, Halle Berry, Peter Dinklage and Patrick Stewart. On social media, even in polls limited to just these films and their characters, she comes second to Hugh Jackman's Logan in the amount of interest shown by the series' millions of fans, not bad when you consider he gets all the added Wolverine kudos and airtime. Jennifer Lawrence's character garners an impressive 14% of all posts written, far more than Fassbender's Lehnsherr, McAvoy's Xavier and her own ex-boyfriend Nicholas Hoult's Hank.
Of course, one of the many delightful things about J-Law is that we can be 100% certain she won't mind a little bit of adoration going elsewhere. She's the first person to come over all giddy in the presence of another movie star - remember this moment when she was interrupted by a chuckling Jack Nicholson and then behaved… well, just like any other person would in the circumstances…
All of which just makes her that bit more adorable. May she reign supreme!
'X Men: Days of Future Past' is now available on Virgin Movies. All TV trends data referred to in this article has been supplied by Virgin Media, which provides access to up to 260+ channels including Freeview Channels, Virgin Movies, Sky Movies and Netflix.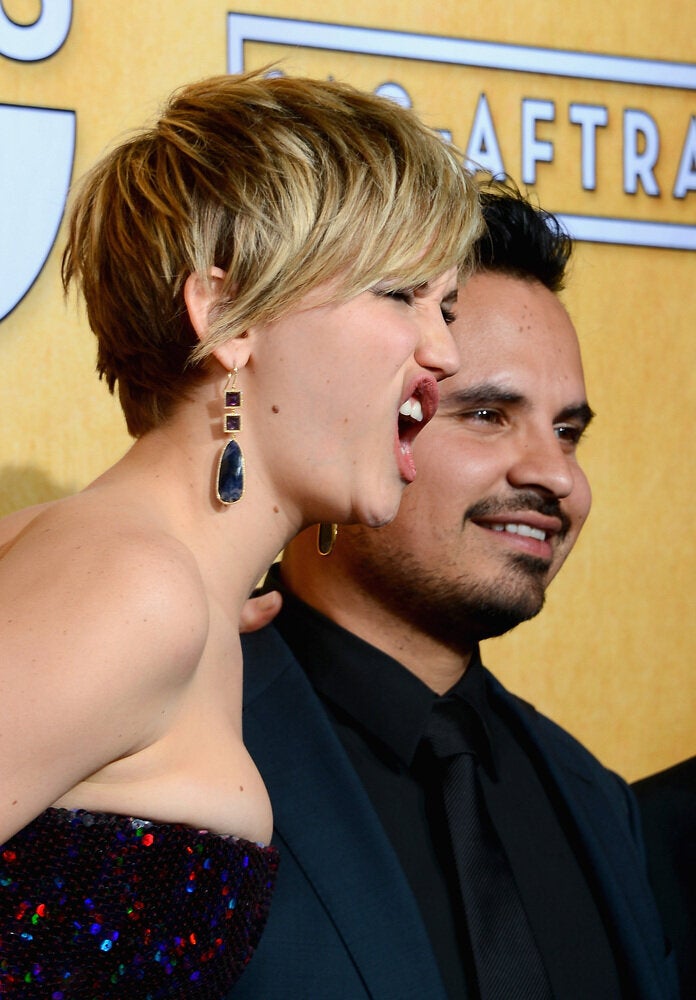 Jennifer Lawrence's Goofiest Pictures