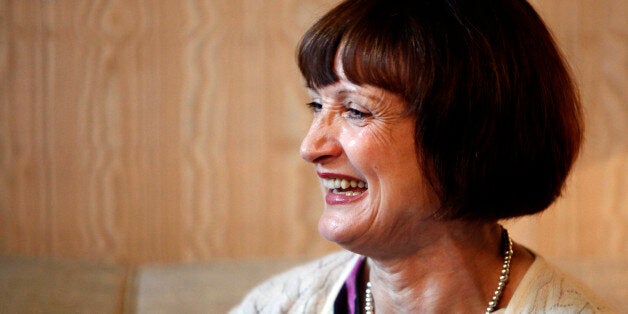 A recording has emerged of Tessa Jowell awkwardly failing to endorse Ed Miliband as a "prime minister in waiting".
The former Labour cabinet minister, who is a potential Labour candidate for London mayor, was speaking to comedian Matt Forde the day after Miliband's poorly received speech to the Labour Party conference in September.
"In terms of Ed's speech, it's had mixed reviews," Forde says. "Did it feel like a prime minister in waiting for you?"
After much hesitation and laughter, and having struggled to give a positive response, Jowell replies: "Keep it plausible, as Tony Blair would say."
Her answer, or lack thereof, will likely add to the Labour leader's woes following a week of reported internal plots against him. On Monday, Miliband was forced to deny there was a "crisis", as Labour MPs anonymously briefed the newspapers criticising his leadership.
Miliband had been sharply criticised by much of the press and political opponents for forgetting to mention the deficit in his speech - which he had delivered without notes. The conference, Labour's last before the general election, is seen as the trigger for some of Miliband's recent problems within his own party.
A Ipsos-Mori poll for the Evening Standard published today has given the Conservative Party a three point lead, following the damaging Labour infighting. With just six months to go until the election, the survey put the Tories on 32% and Labour on 29%.
In the recording, Jowell, who backed David Miliband in the 2010 Labour leadership, goes on to criticise the "unfair" attacks on Ed Miliband's speech. "If you are an MP," she says. "Your absolute obligation is to be loyal to the leader of the Labour Party who has been elected by the Labour Party. Loyalty is not a weak characteristic, it is a strong and essential characteristic."
During a Q&A with the audience, Jowell later adds: "If Ed is given the chance he will be a very good prime minister."
Amid the rumours of plots against Miliband over the past week, veteran Labour MP Alan Johnson was touted as a possible replacement. The former home secretary was forced to publicly rule himself out, saying he would "never" run for Labour leader.
Asked who would make the best prime minister of the current crop of MPs, excluding Miliband, Jowell picked out Johnson. "Somebody who would run a mile at the thought of being prime minister is Alan Johnson," she says."Alan could be prime minister. He has a tremendous fluency, he is incredibly at ease and comfortable with himself."
She adds" "The greatly undervalued quality of modern politics is emotional intelligence and empathy."
The full interview with Jowell can be listened to here. Later in the show, Jowell also observes that the party conference had a "very odd and dead" atmosphere, which she puts down to the "trauma" of the Scottish independence referendum.
In an interview with The Huffington Post earlier this year, Jowell loyally defended Miliband. "I believe Ed will be prime minister," she insisted. "Ed Miliband is not the person who's represented a lot of the time in the media. He's very funny. He's incredibly warm. He's very empathic."
Forde, a Blairite political comic, was interviewing Jowell in London on September 24 as part of his 'The Political Party' series. The previous day he had spoken to John Prescott in Manchester. The former deputy prime minister triggered headlines by referring to shadow business secretary Chuka Umunna as "Chumbawamba".