Bono is reportedly "lucky to be alive" after a door fell off his private jet lane while he was in mid-air on Wednesday.
SEE MORE:
The U2 frontman was flying from Dublin to Berlin when the tailgate of the plane he was a passenger in detached, causing the door and all of his luggage to fall from the aircarft.
A source explained to the Daily Mail that half-way through the flight, Bono was startled to hear a "loud thud" from the back of the plane, but didn't learn the seriousness of the situation until much later.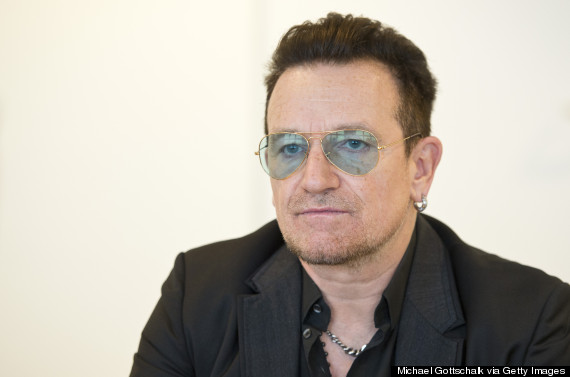 Bono
The insider said: "When they landed they were horrified to learn that the compartment at the rear of the plane had completely detached.
"The entire door along with Bono and his companions' luggage had fallen out mid-air. They don't know if the door and the contents landed over water or land but they were extremely lucky.
"They were at an altitude where anything could have happened and they are all feeling very lucky to be alive."
Bono was the only member of U2 on the flight, with the rest of the band joining him later that day so they could attend the Bambi International Music Awards together.
Earlier this year, the group divided opinion when they gave away their album, 'Songs Of Innocence' away for free to Apple users.
While U2's loyal fans were thrilled not to have to shell out for the new release, others criticised the decision, including Sharon Osbourne, who tweeted at the time: "No wonder you have to give your mediocre music away for free cause no one wants to buy it."
LIKE US ON FACEBOOK | FOLLOW US ON TWITTER