Ed Miliband has embarked on yet another a push to bolster his public and party position, after receiving the worst personal rating of any political party leader since records began.
The Labour leader told the BBC that he can "absolutely" be prime minister, despite a week hampered by doubt over his leadership.
He added that he "absolutely" sees a prime minister when he looks in the mirror in the morning.
Miliband insisted it was "absolutely not" too late to change public opinion of him and that he has emerged "stronger" from a "tough few days" of criticism of his leadership and poor polls.
With just six months to go until the general election, Miliband's personal ratings have tumbled to minus 44% - said to be the worst score for a party leader since data started to be collect in the 1970s.
Miliband is now more unpopular than Liberal Democrat leader Nick Clegg, on minus 36%, while David Cameron rated at minus 15% and Nigel Farage minus 6%.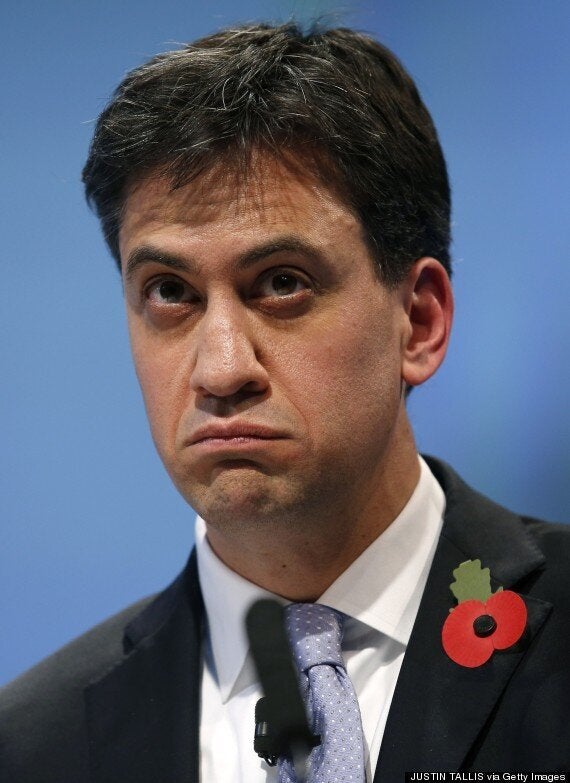 Miliband will try to boost his ratings... again
Miliband conceded he had to address concerns over his suitability as prime minister and people's distrust of disunited parties, but said he was backed by the "vast, vast majority" of Labour members.
"They say what doesn't kill you makes you stronger and that's true and, you know, my mettle has been tested," he told the BBC in an interview ahead of the speech.
"But people want a prime minister, want a leader of the Labour Party, who can come through tough times and will fight for them, and that's who I am."
Research by Ipsos Mori for the Evening Standard found the party had slumped four points to 29% over the past month, and now trailed the Conservatives on 32%.
Even among Labour supporters, dissatisfaction with Miliband's performance was running at 58%.
But he expressed determination to emerge stronger from the maelstrom of - mainly off-the-record - sniping he has endured over the past fortnight.
"We haven't had the best couple of weeks," he told BBC political editor Nick Robinson.
"Disunited parties are parties that the public worry about and I understand that. That's why we are going to go forward as a united party.
"That's why the feeling right across our party, the vast, vast majority of people, is we are going to look outwards to the country and I'm very clear about that.
"We are going to fight for what we believe in, we are going to focus on the needs of the country, we are not going to look inwards as a party because, frankly, it would be unforgivable. It would be unforgivable to the people that we came into politics to represent, that we stand for and that I am determined to fight for."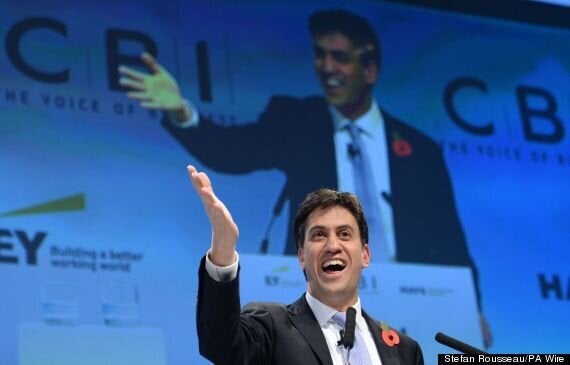 "We haven't had the best couple of weeks" Miliband admitted
Asked if he felt he had been the victim of a media storm, he went on: "I'm not in the whinging business.
"This job is a tough job and it should be a tough job, it's an audition to be the prime minister of the country."
Miliband said he had never contemplated quitting, suggesting rather that he had steered Labour to a stronger position that anyone expected - with a chance of being in opposition for just one term after one of the party's most brutal general election defeats in 2010.
In the speech, he is expected to declare: "You need resilience in this job. You need fight. But above all, you need belief in what you are doing.
"Not belief based on a longing to have a picture on the wall down the stairs of Downing Street, not belief driven by a sense of entitlement that it is somehow Labour's turn.
"Instead, belief driven by how we must change the country. That is why I am in this job, that is why it matters to me, that is what drives me on.
"We're in a fight, but not because our opponents think we're destined to lose. We are in a fight because they know we can win.
"And, between now and the election, they are going to use every tactic to try to destabilise, distract us and throw us off course. Our task is simple: not to be distracted, but to keep our eyes on the prize of changing this country."
Conservative Party chairman Grant Shapps said: "Ed Miliband's tenth relaunch does not cover up his failure to learn the lessons from Labour's mistakes.
"He has opposed everything we've done to turn our country around, he's failed to put forward an economic plan to secure Britain's future, and all he offers is more of the same failed ideas that got us into a mess in the first place - more spending, more borrowing and more taxes. That is why he is simply not up to the job.
"Voters will view this latest effort with the same lack of enthusiasm that Ed Miliband's own colleagues view his leadership."