Kindness is one of the top traits we look for when we get into a relationship, but it doesn't just have to be about when we're loved up.
Perhaps it is because sometimes the idea of kindness can be a woolly one. But that's why Kindness Day UK, the day co-founded by David Jamilly who also started the charity Kindness UK in 2011, is good for reminding us.
The charity have asked hundreds of people to pledge a kindness, and that can include helping a stranger with their shopping bags or paying someone a compliment, but it can also include the big things.
Making sure your elderly neighbor is warm enough during winter. Asking businesses to treat their employees and the people in their orbit with consideration and thought. Getting schools to teach their kids, at an age when they are focussed on tearing each other down - just how important kindness is.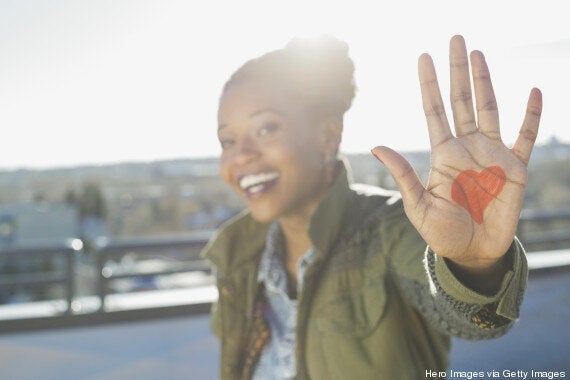 HuffPost UK Lifestyle spoke to Jamilly, who spoke about his earlier involvement with the brilliantly titled Good Deeds Organisation.
"I felt a great need to get as much kindness out in the world. Kindness in many people's heads is a bit of a soft issue. A lot of people will say – that's a very nice thing to do and then forget about it.
"Conversely, people also do a lot of kindness that they don't pick up that they are doing, We thought it was very important to get people thinking about it and make it as prominent as possible."
He started the charity to campaign around kindness "for more kindness."
A lot has changed in four years. Jamilly says that when they first started, they'd type in the word kindness and maybe two or three pages come up. Now, it is hundreds.
Perhaps as with mindfulness, it has become an 'okay' word.
"Kindness was treated with a 'Perhaps it's religious or some sort of weird group or there's an agenda there' whereas now it is a word they can use in their everyday vocabulary and it not be weird," says Jamilly.
He modestly says he hopes he's had a small part to play in that, but it's likely they have had a big part, centre stage.
They've undertaken a lot of initiatives to help promote the idea of kindness as an everyday part of life. Georgina, who at Kindness UK, says that they have undertaken a national kindness survey, asking 40 – 50 questions to around 900 people to pull together evidence on how it affects our lives.
The charity posts a lot of stories they've seen in the press, which range from random acts of kindness to pay it forward initiatives.
"One lady went though a drive-through and paid for the next one and it went on for 20 cars or so – people love to hear about things like that."
They also have an ongoing partnership with the Good Deeds Organisation, so they report global good deeds and they have written academic papers on the science of kindness and connectedness of kindness in all major religions in the world.
"We're about to start on what we call our business kindness charter," says David. "We are going to get businesses to sign up to a statement of kindness in their transactions.
"Our definition is at a more accessible level for high street or manufacturing plants. We bring words like altruism, generosity, philanthropy together and the opportunities for people to do kindness is actually quite immense. By setting this in motion, there is a repercussive effect."
One of the strongest pieces of work they have done to date is how to bring the idea of kindness into schools. Get them young, and it's a virtue they'll be practicing and preaching when they become adults.
Kindness UK started with a primary school pack.
David says: "A primary school age is a time when you can latch on certain ways of thinking. We can mould their ways of acting with each other. It was a big challenge to find things that sit alongside the curriculum but we're reaching five million children."
From the 1,250 schools that have received the booklet – which also has exercises and homework students can do around kindness – the feedback has been that this is the best thing since sliced bread.
The knock on effect, says David, is immense. Imagine the impact it might have on bullying, dealing with your parents and playing in the school yard – the list, he says, goes on.
The true benefits of kindness however, comes in being consciously kind – in other words, being aware of what you do. David tries to do one thing each day. "It could be writing a cheque to help someone, speaking to a distant relation, or holding the door open for someone. Step outside of your normal pattern."
Kindness UK aren't the only ones fighting the good fight, indicating that this is as important a movement as the ones around happiness and mindfulness.
The Kindness Offensive is a fantastic initiative that undertakes random acts of kindness on a large scale, giving back to communities by asking for food, books and property donations and distributing it to those who need them. (They even have their own bus).
On a smaller scale, there are stories of kindness taking place all over the world.
It's not that we're unaware of how kindness can affect our lives. And in fact, the ongoing struggle and backlash against how isolated technology and social media is making our lives indicates we do want more from our existence.
"As we see kindness rippling through, we know that if everyone feels connected and everyone feels more like a community, then everything can work better. We can learn better and be able to thrive," says Georgina.
That doesn't mean there still isn't work to be done.
"As the world moves towards living in silos, and living in boxes," says David, "we need to create more opportunities for kindness. If we look at global politics – there are many areas where if people were talking kindly to each other, a lot of things may be defused."
We don't need fancy stats to prove David's last point – a brief look at BBC Parliament tells us all we need to know.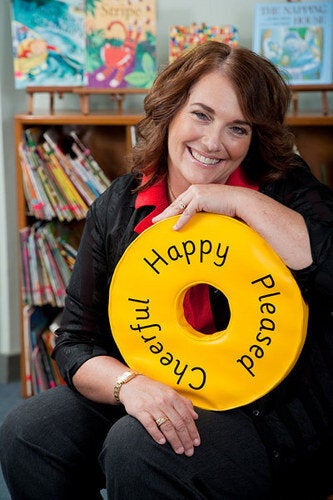 26 Acts of Kindness
Related