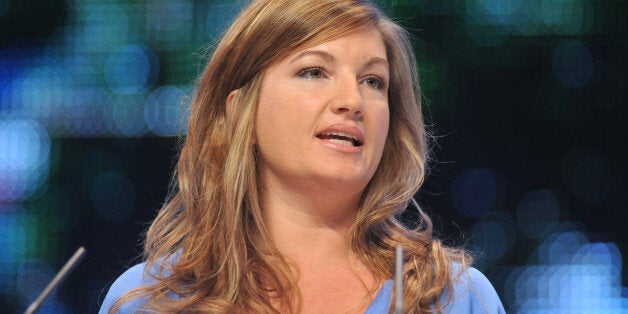 Karren Brady, the Tory peer and star of The Apprentice, has said Nigel Farage makes her "shudder".
Brady, who took her seat in the House of Lords earlier this month, attacked Ukip for wanting to "turn the clock back" on women's rights. Brady hit out at Farage as she campaigned for Tory by-election candidate Kelly Tolhurst in Rochester on Friday.
Ukip is on course to win the seat next Thursday, with Tory defector Mark Reckless set to become the party's second ever elected MP. In an effort to limit the damage, the Tories are making much of Tolhurst's local roots and have also attacked Ukip's attitude towards women.
Brady said today: "When I read comments from Ukip MEPs saying that women 'don't have the ambition to go right to the top' and when Nigel Farage says women are 'worth less' in business I shudder. These are the attitudes that make women less likely to put themselves forward – just as we need more of the skills and insight they can bring.
"That's why I'd urge people not to send the wrong message at this by-election – don't support a party that wants to turn the clock back. Instead vote for Kelly - a strong local woman who has a clear plan to improve her community."
Last night Farage stood by previous comments in which he said women were "worth less" to some employers in the City if they took time off to have children. The Ukip leader told Channel 4 News yesterday he was talking about a specific part of the finance industry.
At the first by-election hustings in the Kent constituency, on 6 November, Tolhurst also made fun of Reckless' views of women. "I think Mark Reckless hasn't turned up today because he heard that the candidate for the Conservatives and the candidate for Labour are two strong women and that's what he is scared of," she said.
Popular in the Community