It is "squeaky bum time" for Labour, shadow cabinet minister Sadiq Khan has admitted in an assessment of the party's nervous state.
He borrowed the phrase used by former Manchester United boss Sir Alex Ferguson to describe the mood within Labour following infighting and speculation about Ed Miliband's leadership.
The shadow justice secretary appealed for his colleagues to "get on the pitch and help us" instead of "complaining from the sidelines".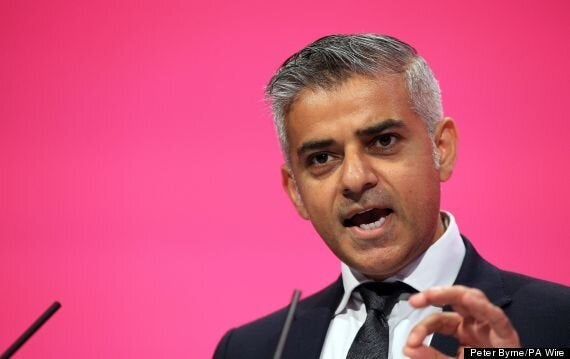 Sadiq Khan, shadow cabinet minister
Khan told The Guardian some of his colleagues had failed to "understand the rhythm of opposition" in the new fixed-term parliament era, while the leadership was working backwards from the May 7 election date with a plan to win.
Acknowledging the threat of division to Labour's chances, he appealed for calm to make sure the party did not "wake up on May 8 saying 'if only we'd been more united, if only we'd been more disciplined'".
A ComRes poll for the Sunday Mirror and Independent on Sunday put the party on 34%, four points ahead of the Tories.
But only 20% of those surveyed said they could imagine Miliband as prime minister, a fall from 25% a year ago.
Asked if he had seen evidence of unrest within Labour ranks, Khan said: "There's a great Alex Ferguson saying ... where in a season when Man United and Newcastle were neck-and-neck, he said it's squeaky bum time. And I think it's squeaky bum time for Labour."
He added that in the past whenever Labour had lost an election, the party spends a lengthy period in opposition during which "we fight among ourselves and often spilt".
But he said: "What we're trying to do is something not done since 1974 - that's to be a one-term opposition and bounce back from the second worst result in our history.
"Some of my colleagues need to recognise there's no rule of politics that means you bounce back like a pendulum. You've got to have the humility to learn the right lessons, be proud of the things you got right and earn it.
"We lost really badly and people forget that. But we're competitive again, and we've a great set of candidates and policies. Politics is a team sport. It's really easy to blame the leader.
"We've all got a role to play ... rather than people complaining on the sidelines, they should get on the pitch and help us win the election."
Popular in the Community