People signing the petition to stop controversial 'pick up artist' Julien Blanc from coming to Britain - we have disappointing news.
According to his blog, Blanc, who once told a seminar he had run through Tokyo "just grabbing girls heads", has already delivered one of his infamous seminars here.
So far, 146,000 people have signed a petition asking for him to be barred from the UK - which he is supposedly going to try to do later this month. Home Office minister Lynne Featherstone said she would push for this to happen, telling The Guardian: "I am extremely concerned by the sexist and utterly abhorrent statements Julien Blanc has made about women."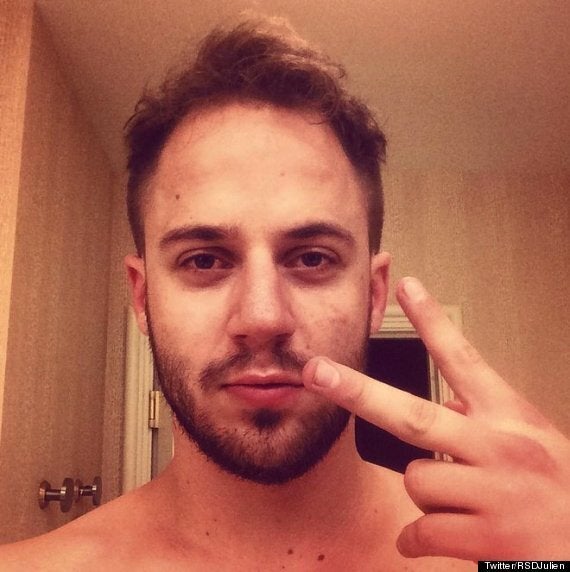 American 'pickup artist' Julien Blanc
"If he was allowed to perform in the UK I have no doubt that cases of sexual harassment and intimidation would increase."
But Blanc, who tells they can be successful with women if "do what most people wouldn't do and get away with it", has written that he was here in September.
He blogged on September 15: So, I just finished wrapped up the usual series of events (Free Tour / Hot Seat / Bootcamp) here in London, and I'm now off to MUNICH for… OKTOBERFEST!!!"
Blanc was reportedly due to appear in Britain later this month, but Blanc himself is due to appear in Las Vegas at the same time, suggesting the UK date will be hosted by someone else from his company, Real Social Dynamics (RSD), The Sunday Times reported (£).
The petition asks the Home Office to issue a "banning order" to Bland, who is accused of exploiting "vulnerable men who buy into rape culture" by handing out aggressive techniques to woo women, some of which are potentially violent, techniques to woo women.
Such an order can be made if a person's presence in the UK is deemed to not be "conducive to the public good".
The power is often used on those who glorify terrorism. In 2009, the Home Office revealed 16 of 22 people barred over six months were "hate preachers". But the government quickly dropped this policy of naming and shaming.
Shadow Home Secretary Yvette Cooper has already written to Theresa May, urging her to bar Blanc. But some felt it was too extreme to place a "pick up artist" on the same list as hate preachers.
Guardian columnist Marina Hyde wrote a ban could guarantee Blanc "twice the coverage" for his seminars.
"Bans turn ranting clerics you've never heard of into ones you suddenly never stop hearing about," she said.
"He could simply hire a London venue and be beamed in from the States – and get twice the coverage off the back of it.
"His followers – who we can only surmise already suffer from feelings of alienation or they wouldn't need to pay him huge sums to help get them laid – will feel even greater solidarity with their outcast overlord. He'll be a pick-up martyr."
Columinist Nelson Jones tweeted: "I deplore Julien Blanc. But I also deplore the increasing use of banning orders as a means of making easy political points."