UPATE:
Controversial "lad comedian", Dapper Laughs, has apologised in the wake of a social media firestorm.
The entertainer, real name Daniel O'Reilly, has also been the subject of a petition to get his show, 'On The Pull', cancelled.
The programme dispenses dating advice to hapless men but has come under fire for being sexist and misogynist.
I know that there has been heated commentary on social media in recent days pic.twitter.com/ynqLgp77r8

— Dapper Laughs (@dapperlaughs) November 8, 2014
The statement reads: "I know hat there has been a heated commentary on social media in recent days, online abuse of any kind is wrong.
"Therefore I would like to say a few words to make my views clear. Some comedians push the boundaries in the name of entertainment. That means taking risks.
"But I think it's important that if we overstep the mark and cause upset that we apologise. I would like to say sorry to those people who I have upset by my recent comments.
"I assure them that was not my intention."
The controversial "Cockney", who comes from Woking in Surrey, is known for imparting pearls of wisdom including: "Just show her your penis. If she cries, she's just playing hard to get" and "remember, its only sexual harassment if she's more attractive then you".
O'Reilly has also released a Christmas album featuring songs such as "Proper Moist" (sample lyric: "I'll track ya down right/ I'll fuck your mum" and "If she's looking at you and playing with her hair by the end of the night she'll need a wheelchair").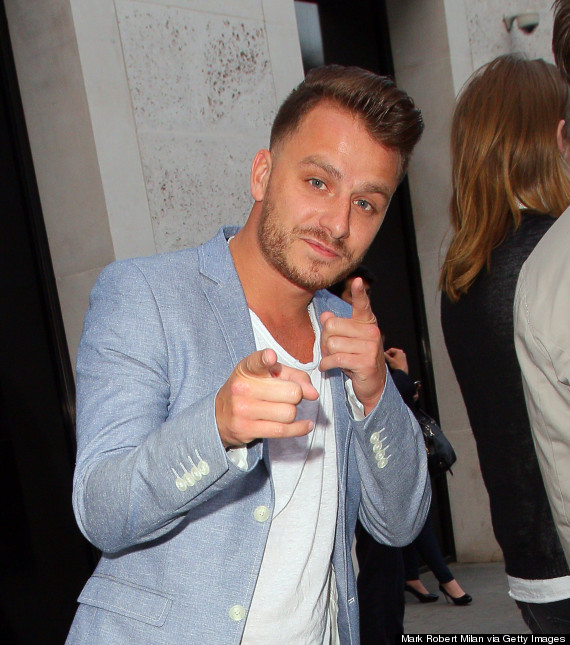 Dapper Laughs
The proceeds were supposed to be going to Shelter, a housing and homeless charity, but they turned down the donation.
Just to confirm: we won't be accepting donations (however small!) from @dapperlaughs for reasons @UsVsTh3m make clear http://t.co/hWfS3CM3nX

— Shelter (@Shelter) November 6, 2014
ITV2 who broadcast 'On The Pull' have already been forced to defend O'Reilly.
Despite accusations he is trivialising rape and gross misogyny with "banter-based cretinism", by arguing he is "neither sexist or degrading to women."
Responding to a concerned member of the public who complained that they are giving "direct endorsement of sexual assault" the channel stated: "Dapper's pulling tips are firmly based on treating women with respect and speaking to them in the right way and this is the message he gives to all the singles on the show during the series."
Many questioned the sincerity of O'Reilly's apology.
@dapperlaughs But will you stop making money from abusing women and the homeless? If not, you will continue to be rightfully challenged.

— YouWish (@PenPrecise) November 8, 2014
.@dapperlaughs Or, instead of apologising for "causing upset", you could apologise for simply being wrong and irrevocably misogynistic.

— David Whitley (@mrdavidwhitley) November 8, 2014
@dapperlaughs Whether you play a character or not, you 'over step the mark' with the wrong things constantly.

— Katie-May (@Katie_MirandaH) November 8, 2014
@dapperlaughs are you gonna stop treating women like objects and promoting sexism then? you're on the wrong side of history. #canceldapper

— lulu nunn (@lulu_nunn) November 8, 2014
@hayleyclowesxx @dapperlaughs please tell me whats funny about rape

— BABY D (@trashbabyx) November 8, 2014
But some agreed with the comedian, suggesting he is in fact just pushing boundaries.
@dapperlaughs respect to that! Comedians do push boundries, you've been targeted IMO. Nothing is ever said about jimmy carr - cancer jokes

— Robert Simpson (@rsimsy) November 8, 2014
@Gripevinyl @dapperlaughs it's all a little bit blown out of proportion. The mans come out and apologised. No one is an angel

— Robert Simpson (@rsimsy) November 8, 2014
Whereas many just expressed surprise.
@dapperlaughs You're a comedian?

— KB (@Gripevinyl) November 8, 2014
@dapperlaughs you're not a comedian.

— Daniel (@sadneck) November 8, 2014