Update: EA has confirmed to us that FIFA 15 has not been blocked from Share Play for the PS4, instead it's a PS4 bug that has been affecting the feature across a number of games.
In response to this article, the Huffington Post UK was contacted by EA Sport's Senior Communications manager Paul Marr who confirmed:
"FIFA didn't block Share Play. Issue affected many games on the PS side and it has been fixed."
This followed some speculation that EA might have blocked the feature when users started to complain that they were getting 'error' messages every time they tried to connect.
The service has been introduced with the main selling point being that over the internet, a friend can either join a game they don't own or take control of your game if you're stuck.
Unfortunately most of the major games launches have all had the feature blocked including Call of Duty: Advanced Warfare, Tomb Raider and Wolfenstein.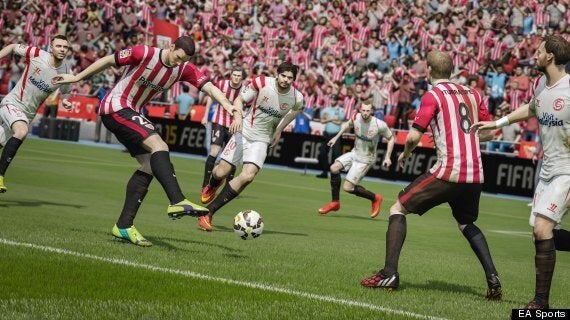 Another game that has embraced the feature is Far Cry 4 which will let friends join your game as a co-op character in the open-world, even if they don't actually own the game.
Popular in the Community