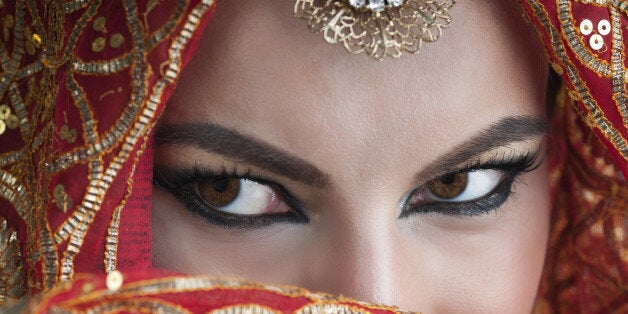 Wedding days are always pretty fraught, but we can't imagine how this poor woman must've felt after her Saudi husband asked for divorced immediately after seeing her face for the first time.
After their marriage had taken place, the couple - who had agreed to wed despite not meeting face to face - were being photographed when the bride removed her veil to smile.
Seeing her face for the first time, her new husband leaped to his feet in disgust and left, leaving his bride collapsed on the floor in a fit of tears.
According to local daily Okaz, panicked wedding guests stepped in to try to resolve the dispute, but to no avail.
Since news broke of the jilting, social media has, of course, responded...
But every cloud has a silver lining - at least she's not married to a complete and utter douche bag.