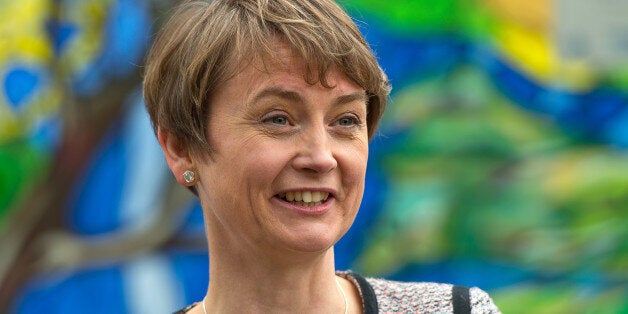 Yvette Cooper has criticised unnamed "liberal commentators" who, she said, believe it is wrong to talk about immigration.
In a speech today, Labour's shadow home secretary pledged to pay for 1,000 extra border guards by imposing a charge on visitors from the US and 55 other countries.
Cooper took aim at both sides of the migration debate, in a speech seen as part of a move to toughen Labour's line ahead of the general election.
"It isn't racist to be worried about immigration," she said. We do think that its important to think about immigration the same way we talk about jobs and security and the NHS."
"Too often the debate about immigration becomes polarised and unhealthy," she said. "On the one hand we now have an arms race of rhetoric involving the Tories and Ukip over immigration. Ukip are exploiting peoples' fears, fuelling anxiety and division, and David Cameron is racing to catch up. Between them they promote the idea that immigration is all and always bad, and should always be stopped.
"On the other hand some liberal commentators seem to think talking about immigration at all is reactionary, and concern about immigration is irrational. They give the impression that immigration is all and always good, and should all be encouraged.
She added: "Both sides shout at each other. Neither are right. And most people don't agree with either of them."
Cooper said Labour "needs to talk more" about public concerns and say action to restore public confidence that illegal entrants are being caught and dealt with is "vital for a progressive approach".
Home secretary Theresa May hit out at Cooper before she had even delivered her speech. "Labour are pretending they can hire 1,000 more immigration staff when their funding model would raise enough money for only 59 new staff members. And as their secret spending review contains plans to cut the Home Office budget, they are being especially dishonest," she said.
"And what's more, by relaxing the Government's immigration reforms, Labour would take Britain backwards and risk a surge in both legal and illegal immigration."
Related