In recent years, Barbie has been accused of promoting an unrealistic body-type and negatively influencing young girls.
So when we heard about new book 'Barbie: I Can Be a Computer Engineer', we were looking forward to a new era, where Barbie might actually support women and champion gender equality.
Unfortunately, Barbie let us down.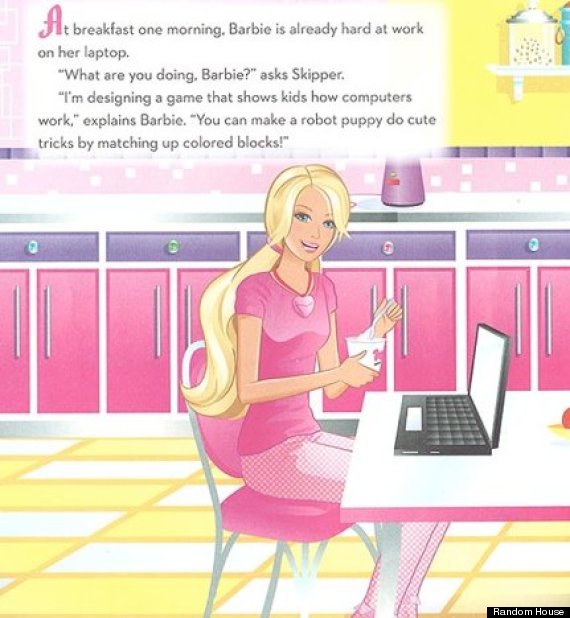 In the book, published by Random House, Barbie starts the day saying she's going to design a game. But is soon becomes clear that Barbie's tiny little female brain is incapable of completing the job.
She fails to notice a virus that's about to crash her sister's computer and gets a couple of male friends to help her do all the work for her.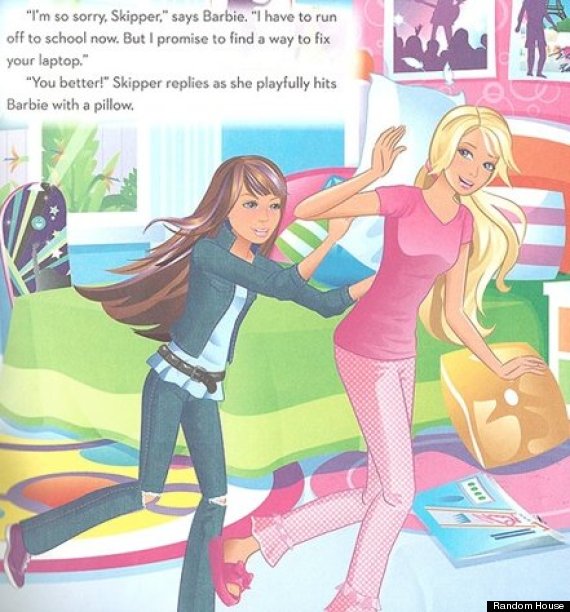 As one Amazon reviewer says, the book's message is less '"I can be a computer engineer" and more "I can't be a computer engineer because I'm a girl, but I could get the boys to do the work for me and just take the credit".
Unsurprisingly, people on Twitter are not impressed with Barbie (or her creator Mattel).
Some very disappointing stereotypes in this Barbie book http://t.co/ShDyvZiRqd

— Steve Holden (@holdenweb) November 19, 2014
Dear @Mattel, I work SO hard to bring females into the CS field..and you do this http://t.co/wnHZWCx9yS ..?? Shame on you.. :(

— Elda Quiroga (@elda_quiroga) November 19, 2014
And we wonder why women leave the tech industry. "Barbie book that tells girls they need boys to code for them" http://t.co/uTBXgcxaY9

— Ayaka Nonaka (@ayanonagon) November 19, 2014
WTF. You missed the point entirely. Way to do harm to future generations of engineers. http://t.co/eNKr3jv2tC

— julia ferraioli (@juliaferraioli) November 18, 2014
The book is by Susan Marenco and was written to accompany a Computer Programmer Barbie doll, who carries round a laptop in order to prove she knows a lot about technology.
Guess what colour it is?
H/T: dailydot.com
SEE ALSO:

What Barbie Would Look Like If She Was A 'Normal' Woman (PICTURES)

Entrepreneur Barbie Gets Down To Business Armed With Her Laptop And Pink Power Dress