On the face of it, Breanna Youn looks like any other cute five-year-old.
But the reality is, the half-Korean and half-Filipino youngster is actually an internet sensation with a whopping one million followers and the likes of Chanel and Louis Vuitton falling at her feet.
All this, considering her parents started out as seafood exporters in Busan, South Korea, working from a two-bed flat.
The little tike has also nearly pipped A-lister Cameron Diaz to the post in terms of her Instagram following.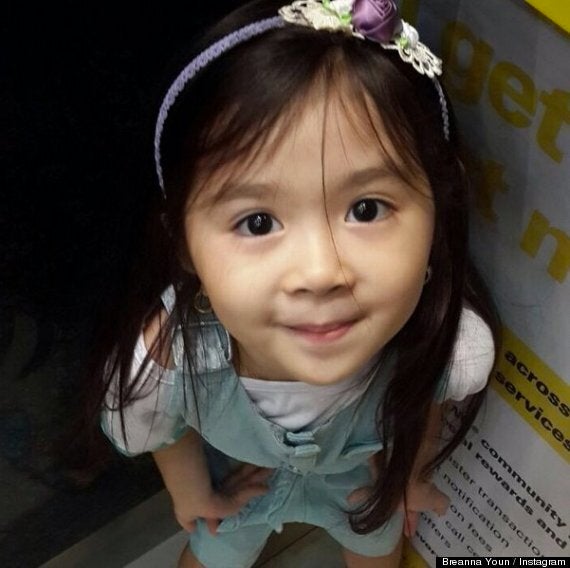 But how has the youngster become so famous?
High-profile Emiratis in the United Arab Emirates came across videos of the child singing and dancing to Korean pop music on Instagram. They then began re-posting her videos and, in the blink of an eye, Breanna had hundreds of thousands of followers.
She is now on the radar of many Middle Eastern web surfers, and they simply adore her.
Now Breanna, alongside her brother and parents, is living it up in five star hotels in Dubai with luxury goods including Tiffany & Co. jewellery, chocolates and clothing being sent to her left, right and centre. All because of an Instagram account and some incredibly rich benefactors.
The family have also cast aside their Catholic and Mormon upbringings to convert to Islam.
So far, so weird. Since Breanna shot to fame, her parents have received criticism that they're overexposing her at such a young age.
Mrs Youn's response? "As parents, you are happy that people love your children. My children are living just like other normal kids. They play a lot, sleep a lot, eat a lot…I am sharing it for them to see when they grow up as memories and also to make people happy. I know what's best for my kids."
Breanna's mother, who runs the five-year-old's Instagram account, told The National: "I don't know why people love Breanna so much. She does not have any special talent that she is good at like dancing and she does not do much on camera. She only does a little drama, a few smiles and poses.
"She has something inside her that makes people love her and makes them happy. She is just very sweet. Whenever I put her in front of a camera, she is a natural and loves posing."
We have to admit, she's a cutie. But there are lots of other cute kids out there too, right?
Breanna's father added that he hopes people keep loving her: "Sometimes I worry about what will happen in the future when they grow up."
Rich Kids Of Instagram